In 2017 ABC Four Corners looked at the Australian housing market, and discussed the pressure on households, even at current low interest rates thanks to rising costs of living, flat wages and the risk of rising mortgage rates.
They used data from Digital Finance Analytics household surveys to create an interactive map looking at mortgage stress across the country.
You can read more about how we calculate stress in our definitive guide, or watch our video discussing the latest analysis.
The underlying mortgage data is available in our core market model.
A quick reminder, the core market model ingests data from our surveys, focus groups and other private data, as well as information from various public sources.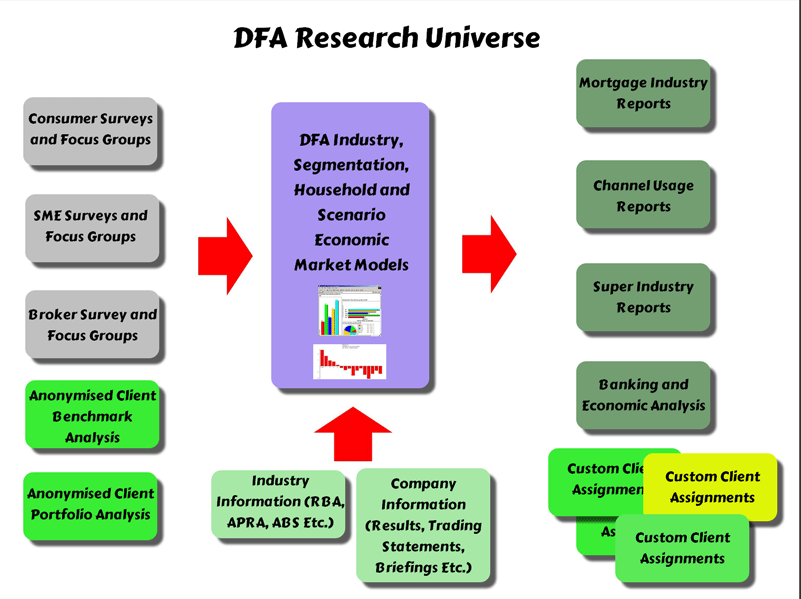 The core model, working off a rolling sample of 52,000 household records enables us to analyse many aspects of the market. We have clients who take a range of outputs from the model.
In this video we walk through some of the key dimensions in the model, including segmentation, mortgage profiles and locations.
Note the data is for demonstration purposes only.