As announced in the Governor's June Mansion House speech the Bank of England has set up a FinTech Accelerator, working in partnership with new technology firms to help harness FinTech innovations for central banking.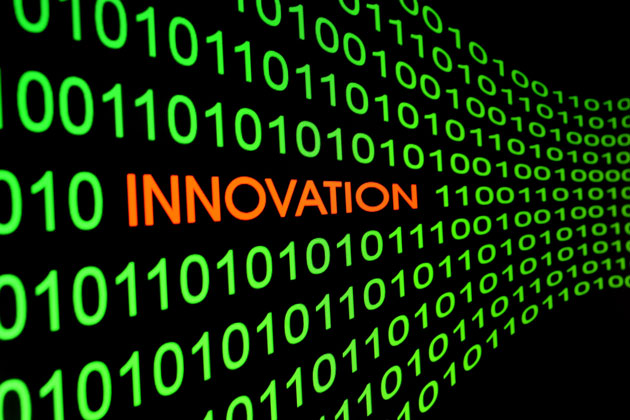 In return, it offers firms the chance to demonstrate their solutions for real issues facing us as policymakers, together with the valuable 'first client' reference that comes with it.
The Accelerator is building a network of firms working in this space.
Firms we are currently working with:

MindBridge AI: MindBridge's AI Auditor detects anomalies in financial transactions and reports using data science, machine learning and artificial intelligence technologies. Using a small set of anonymised regulatory data the Bank is using MindBridge's AI Auditor to explore the benefit of machine learning technology in analysing the quality of regulatory data input.
Ripple: Ripple's solution is built around the open and neutral Interledger Protocol and serves to power interoperable payments across different ledgers and networks. We are conducting a PoC with Ripple to demonstrate the synchronised movement of two different currencies across two different RTGS systems in particular to show how this kind of synchronisation might lower settlement risk and improve the speed and efficiency of cross-border payments.
Enforcd: In this proof of concept, we are using an analytic platform designed specifically to assess and draw out trends on regulatory enforcement action using publicly available information.

Firms we have worked with in the past:

BMLL:  This machine learning platform provides access to historic full depth limit order book data. The BMLL platform aims to facilitate analysis and anomaly detection. We have agreed to test their alpha version for this Proof of Concept.
Threat intelligence: As part of the Bank's wider information security and threat intelligence work we partnered with two firms – Anomali and ThreatConnect – that provide innovative technologies to collect, correlate, categorise and integrate security threat data. For these projects, we asked them to offer a solution to consolidate threat intelligence into a searchable repository that can optimise information collation, enrichment and sharing in support of a proactive intelligence-led defence strategy.
BitSight: In this PoC we used a tool that assesses a firm's cyber resilience based on publicly available bulk data to assess firms' cyber resilience. As part of the PoC, we asked BitSight to evaluate the Bank's own resilience and to assess the benefit of this service as one of the range of information security tools that we use. More detail on this work is provided in the BitSight publication, published 9 November 2016.
Privitar: As part of our Proof of Concept, we tested the software on a manufactured dataset to examine the analytical value of the desensitised data to establish if this could allow us to provide wider access to data for researchers within the Bank.
PwC: We invested in understanding the technology of Blockchain and distributed ledger, working with PWC. The team built a multi-node scalable distributed ledger environment, which contained several smart contracts to illustrate the applications of the technology. This has enabled us to better comprehend the resiliency benefits and practical limitations of the technology. These are detailed further in the PwC publication, published 17 June 2016.

Areas of Interest

Examples of priority areas for the next cohort are listed below, but we also welcome expressions of interest from firms working in other areas of FinTech.

We are interested in Metadata management tools; and new tools to manage and harvest business rules (including rule languages) that are embedded in systems and data collections. We also have an interest in security tools that protect data at rest and in transit. Further, we are looking for innovative tools for data cleansing, for example for text strings, and anomaly, trend or changing behaviour detection, particularly in transaction reporting data sets.

Our Fintech Accelerator has launched a new community which brings together fintech-related organisations.

The community has three aims:

1. To share developments, trends and insights.
2. To make sure the Bank is engaging with different fintech firms from across the sector.
3. To enable firms with an interest in fintech to network, supporting the development of the sector.

Community members will be invited to meet us two to four times a year to share updates on trends and developments in the sector. We will also hold quarterly networking and knowledge-sharing events, and publish summaries of the topics discussed.