We discussed our recent research on the Bank of Mum and Dad on the TalkingLifeStyle Smart Money radio show. More first time buyers are getting help from parents – up to 54% in the past quarter. This help varies from a loan for a deposit, a cash present, help with transaction expenses, or ongoing assistance with mortgage repayments or other household expenses.   Parental guarantees are falling out of favour.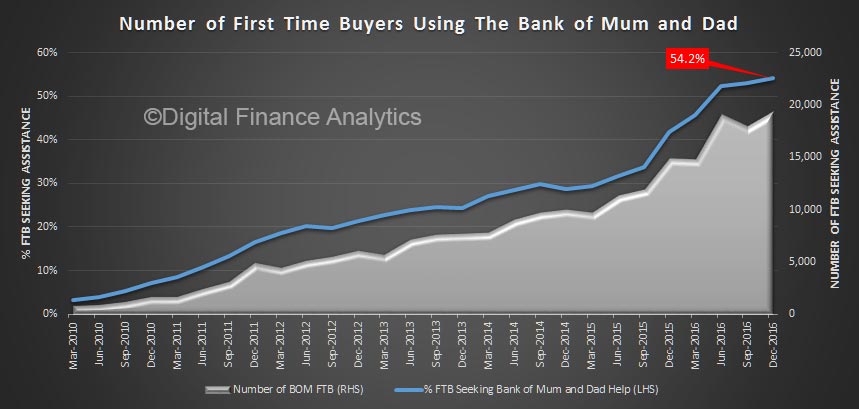 You can read our recent research note here.
The link to the programme is here.