The latest National Accounts data, with GDP reported at 0.7% in trend terms for the quarter and 2.1% for the year was supported by the household sector.  Household final consumption expenditure increased 0.7% and government final consumption expenditure increased 1.2%.
But given the low wages growth, this household spending was supported by a continued raid on savings, with the savings ratio falling to 4.8%, the lowest level since the GFC in 2008.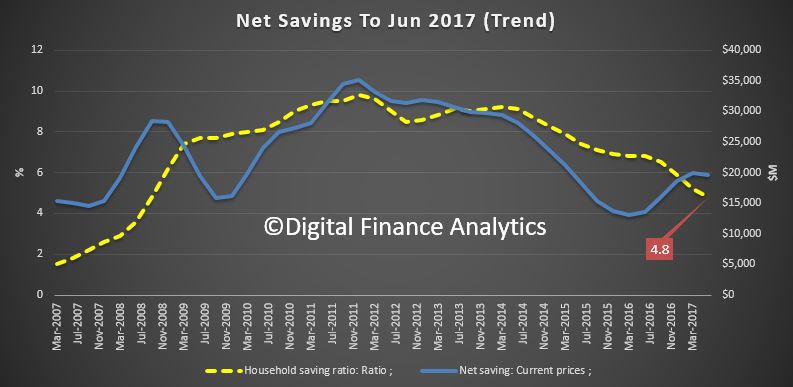 This is consistent with our research of household cash flow, where more than 26% of mortgaged households are now relying on savings, credit cards and the like to manage the monthly budget.
The point though is this cannot continue indefinitely, because household savings are not infinite, and they are also skewed in distribution terms towards those with more assets and net worth.  Stress resides among households with lower net worth and little or no savings.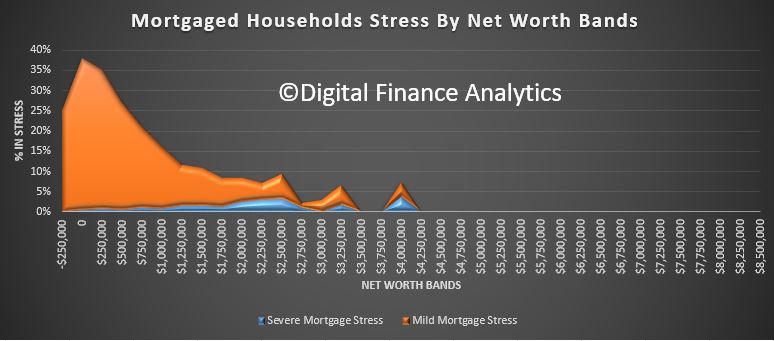 The debt burden will come home to roost, sometime.