From InvestorDaily.
The impact technology is having on the financial services industry is immense and getting caught up in the hype surrounding new technologies is all too easy, writes SuiteBox's Ian Dunbar.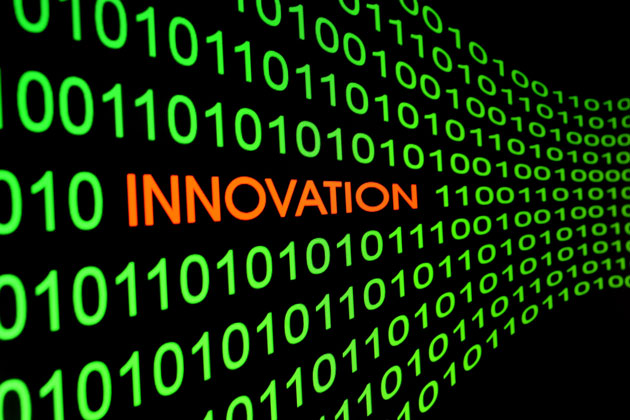 The list of buzzwords that dominate the landscape of tech innovation in financial services grows by the day (and yes, they all have to come with a hashtag). But so what?

It is easy to get swept up in the hype of the industry and forget what the point of all this innovation is.

What defines innovation that changes the shape of an industry and, more importantly, makes a difference to real peoples lives?

I have been to many Fintech innovators conferences and have organised two of them through the Afiniation Fintech Network.

I must have seen more than 500 'innovators' presenting their carefully crafted wares to the eager (or cynical) audience.

But again, so what?

Here is an example of how big a difference technology innovation can make in the convenience of life.

The 'old banking' in the story is a big lumbering Australian bank and Visa. The 'new banking' is Apple and American Express.

I really wish I had been able to say the star of this story was a super exciting start-up operating from a garage somewhere, but yes, it is Apple and Amex (and how often do you read about Amex in a Fintech blog?)

I was travelling in the UK earlier this year and I managed to lose my wallet.

That is a horrible experience at the best of time, but absolutely the worst experience when sitting at a train station outside of London, heading to Heathrow to catch a flight to Zurich.

Hmm, little money (about 5 quid in change), no cards, no drivers licence. What does one do?

The 'old bank' financial services provider:

Emergency phone call to Visa and the bank in Australia – Absolutely no way I can get an emergency card quickly in London, but I can arrange an emergency funds transfer to Western Union in 48 hours.

No worries, I will walk from Zurich Airport to the Airbnb and eat nothing for 2 days!

I borrow 200 pounds from a friend in London (phew) and get on my way.

The problem, no confirmation ever arrives of the emergency funds. I phone Visa and the bank a grand total of seven times. Each time I get one step closer to my emergency funds.

The final hurdle, the bank won't release the funds because Visa has spelled my address with 'St', rather than 'Street'. Seriously!

Later, when I get back from Zurich to London, I get my emergency card via courier, but my unbranded Visa card comes with no pin and no bank in London has any idea what to do with it.

Four more calls to the bank in Australia and I give up.

The 'new bank' financial services innovator:

Wondering how I survived? Straight after the first call with Visa and the bank in Australia, I called American Express to cancel my Amex card and order the new one.

Within 2 hours I received an alert on my Apple Pay Wallet on my iPhone that my new Amex card had been loaded and activated.

No more calls, no need for a pin, no courier.

I survived for the next seven days on the cash I had borrowed and using Apple Pay on my phone absolutely everywhere.

The Tube in London, supermarkets, cafes, shops and Uber – I became the walking example of the cashless society.

The point of this story is not to promote Apple or Amex; they are well and truly big enough to do that without me.

The point of recounting my story is to highlight that technology needs to make a difference, not just a little difference but a big difference.

Combine that with good marketing and excellent management and you have a winner.

So, how to cut through the hype of Fintech? The 'difference' can come in a number of ways:

Deliver convenience

Technology should make peoples' lives easier, much easier. It should cut out the friction in the way we interact with financial services.

By reducing wait times, cutting out painful steps in a process, eliminate repeated identity verifications, eliminate paper, printing and postage, offer services when the client is free, not when you are.

The story above, while being an infrequent occurrence, is all about convenience.

Automated advice tools (whether adviser or consumer led), online FX, virtual meeting rooms, video banking, digital signing, digital mortgages, mobile payments, digital identification and biometrics all fall into the domain of enhancing convenience.

Save people money

Technology shouldn't save users just a little bit of money – as we consumers don't generally change our behaviour for a small saving – but offer exceptional value, and that generally means savings.

Innovators in the foreign exchange space are great examples of this.

The large banks are making huge returns on small business and consumer FX, which is now being eroded by new entrants.

Peer-to-peer lending is another example, providing lower cost lending to many individuals that might otherwise be denied credit or use pay-day lenders.

Enhanced security of services:

Cyber-security, identity theft, payments fraud are all huge businesses, and while consumers might not pay for it, businesses will.

In Australia in 2015, some 8.5 per cent of the population experienced some form of online theft, costing over $2.1 billion.

Biometrics (voice, eye, thumb print, facial) are growing rapidly and will make a substantial difference to the security of our online and mobile transactions of the future (forget cards, what will a card be?).

Back the leaders in enhancing the security of our financial transactions.

Create an exceptional customer experience:

The financial services industry is not well known for innovative client facing.

Delivering a mobile app is not enough. A staggering 23 per cent of apps are abandoned after first use and 90 per cent after a month.

Fintech innovators are changing this rapidly, with the use of innovative user experience design, gamification, behavioural psychology and more.

Collate, use and share data to create powerful insights and connected eco-systems

Fintech leaders know how to source and use data. Credit scoring, for example, might use information not just from a credit agency (the majority of the world is not scored in credit bureaus) but also source data from social media.

Wealth platforms may source website search histories and social media to predict consumer behaviours before they occur.

AI engines can assess personality profiles based on written content and social media posts.

Data itself, however, is not enough, but when combined with smart algorithms, powerful and valuable consumer insights are created. These insights are valuable.

Fintech is big and it has the attention of the incumbent financial players globally. Spot the difference that a fintech innovator is making, validate it against objective criteria, and strap in and enjoy the ride.
Ian Dunbar is the chief executive officer of SuiteBox.