The RBA has updated its E2 Household Finances Selected Ratios to June 2017. As a result, we see another rise in the ratio of household debt to income, and housing debt to income. Both are at new record levels.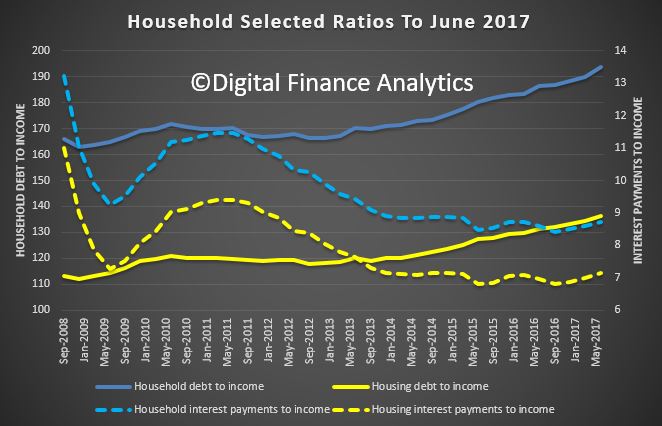 In addition, we see the proportion of income required to service these debts rising, as out of cycle rates rises hit home. These ratios are below their peaks in 2011, when the cash rate was higher, but it highlights the risks in the system should rates rise.
We discuss this further in our September Mortgage Stress Data, to be released shortly.  The debt chickens will come home to roost!
But the policy settings are wrong, debt cannot continue to grow at more than three times cpi or wage growth.