The latest housing finance data from the ABS confirms what we already knew, lending momentum is on the slide, and first time buyers, after last months peak appear to have cooled. With investors already twitchy, and foreign investors on the slide, the level of buyer support looks anemic. Expect lots of "special" refinance rates from lenders as they attempt to sustain the last gasp of life in the market.
Here is the count of new FTB loans by selected states. Clearly those new incentives (some would say bribes) did not hold up for long, as underwriting standards have tightened partially offsetting the potential benefits. .  Of course these are original numbers, so they are not corrected for seasonal variations, but the direction seems clear across multiple states, even Victoria, which has been driving the demand recently.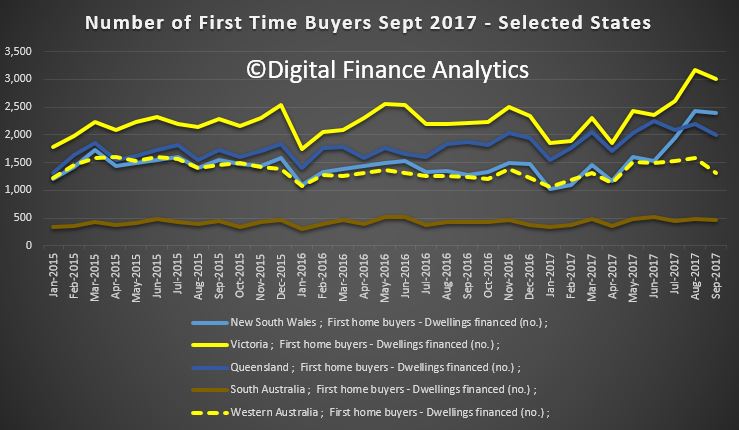 So, no surprise that we see the number of new loans to first time buyers down 6.3%, or 630 on last month. The number of non-first home buyer commitments decreased 8.0% so the number of first home buyer commitments as a percentage of total owner occupied housing finance commitments rose to 17.4% in September 2017 from 17.2% in August.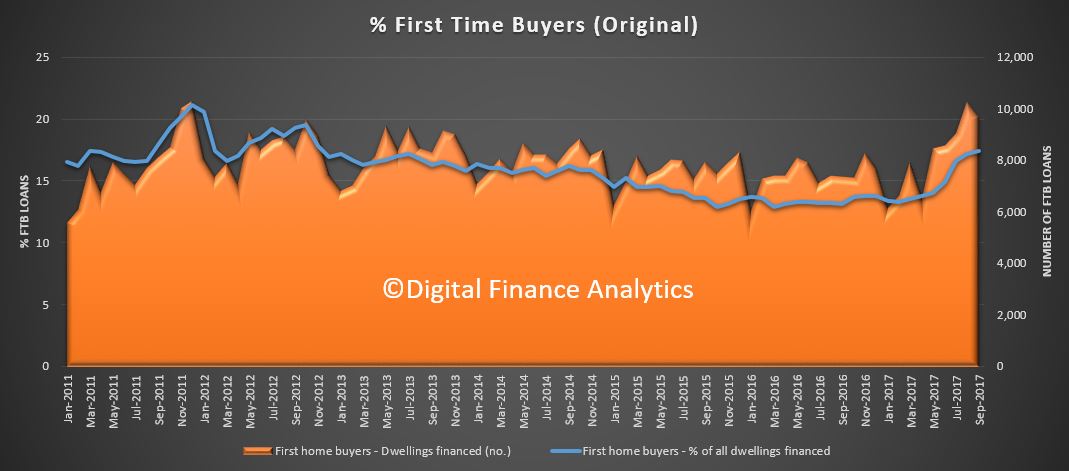 We also see a fall in fixed loans, down 14%.  The DFA sourced investor first time buyers also fell again, down 4%.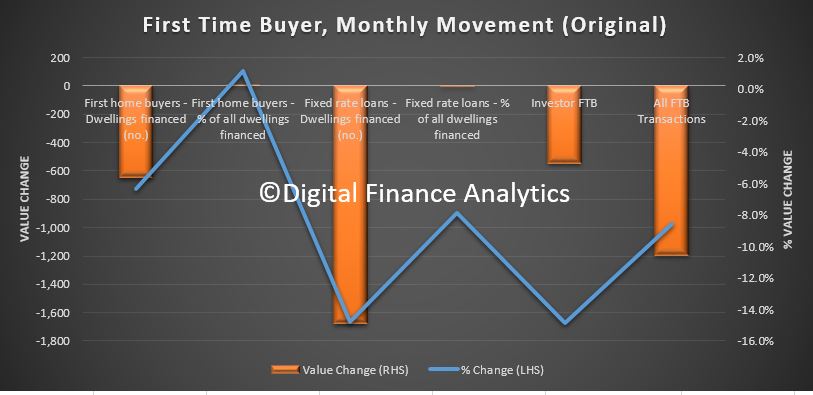 Here is the first time buyer tracker, down overall.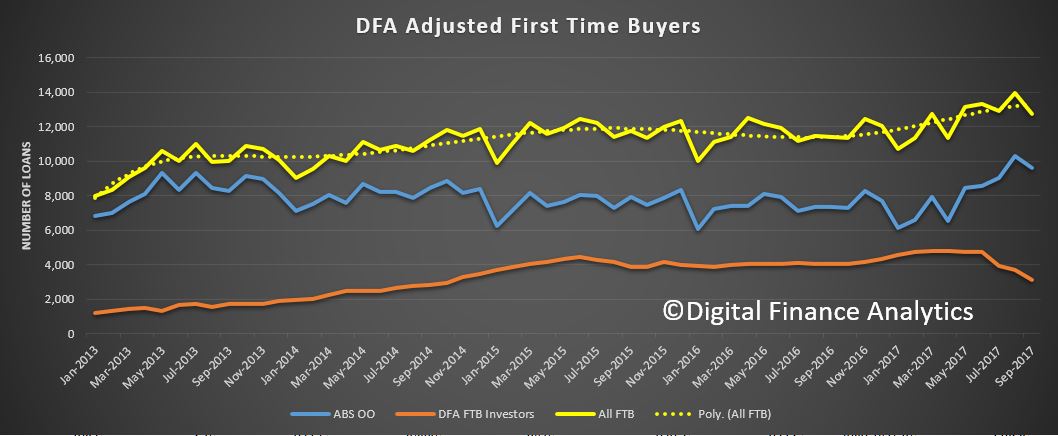 More broadly, the flow of new loans was down $19 million or 0.06% to $33.1 billion. Within that, investment lending flows, in trend terms, fell 0.52% or $62.8 million to $12.1 billion, while owner occupied loans rose 0.32% or $47.7 million to $15.0 billion.  So investment flows were still at 44.6% of all flows, excluding refinances.
Refinances comprise 17.9% of all flows, down 0.07% or $3.9 million, to $5.9 billion.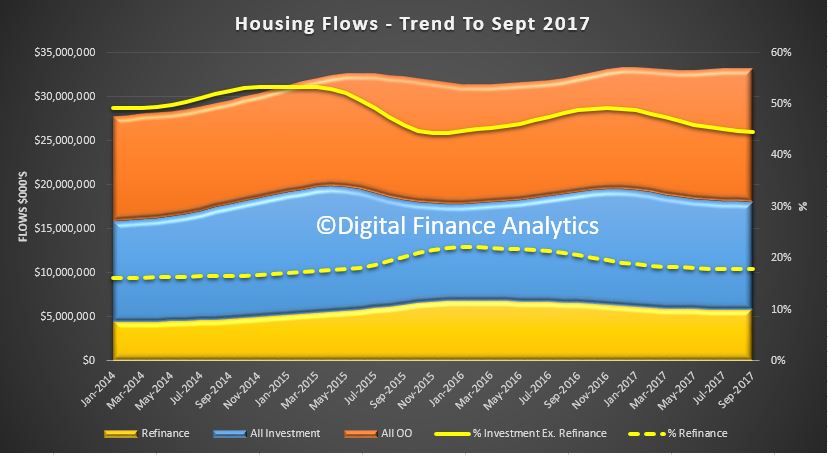 Looking in more detail at the ABS trend categories, OO lending flows for construction of new dwellings rose 0.4%, by $8.3 million to $2 billion, purchase of new dwellings rose $15 million or 1.29% to $1.2 billion; and purchase of OO existing dwellings rose 0.2% or $23 million to $11.8 billion. Investment new construction fell 1.57% or $16.5 million to $1.0 billion, purchase of housing by individuals for investment rose 0.14% or $13.9 million to $10.1 billion and investment property by other borrowers fell 5.9% down $60m to $950 million.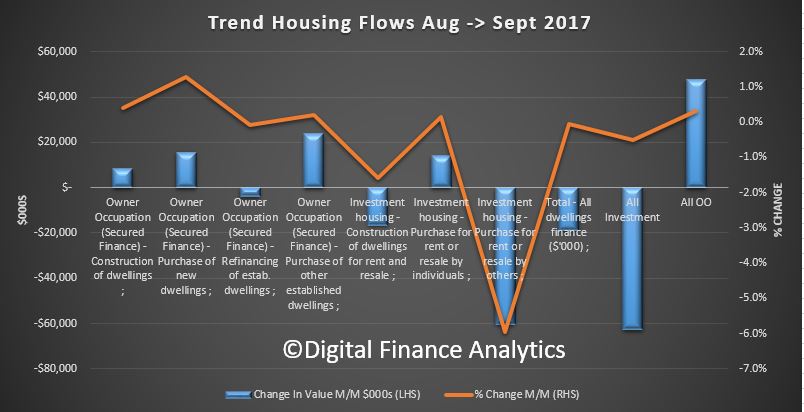 Finally, the original housing stock data shows that total ADI lending for housing rose 0.32%, or $5 billion to $1.57 trillion. Within that owner occupied stock rose rose 0.35% or $3.7 billion to $1.05 trillion and investment property lending rose 0.17% of 0.9 billion to $558 billion.