Suncorp says it is making it easier to start a business in 2017 with the launch of Suncorp Start Company.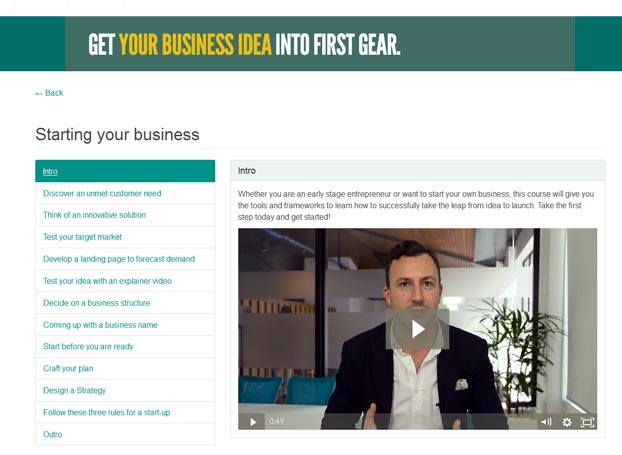 Suncorp Start Company, a new online platform, brings together a diverse range of services and solutions to create a user-friendly guide for aspiring entrepreneurs.

Suncorp Customer Platforms Chief Executive Officer Gary Dransfield said the website connects customers with resources like legal and accountancy documents, business name registration forms and website development tools, which are essential to starting a business.

"It also provides access to educational tutorials, tips and plans to help recently established and trading businesses to take the next step," Mr Dransfield said.

"Our research tells us that small businesses want to spend more time on building their business, not completing paperwork – early access to the right tools and information can set them up for faster success.

"With Suncorp Start Company we consolidated solutions from our partner companies and insights from customer feedback to develop a product which solves problems and helps to meet their needs."

The new platform follows Suncorp's partnership with 9 Spokes to bring to the market 'Suncorp Business Toolbox' – a business dashboard that enables customers to gain insights across their business.

"We know small businesses are busy. Suncorp is committed to making it easier for them to achieve their financial goals through solutions and services which are easily available as part of our new Marketplace strategy," Mr Dransfield said.