The latest APRA Property Exposure Data to September 2017 has been released.  The most significant change is in the relative volume of interest only loans now held in the portfolio.
First, note that the average loan balance for interest only loans currently stands at $347,000 against the average balance of $264,000.  So further confirmation that interest only loans are on average larger. No surprise of course, as these loans do not contain any capital repayments (hence the inherent risks involved, especially in a falling market).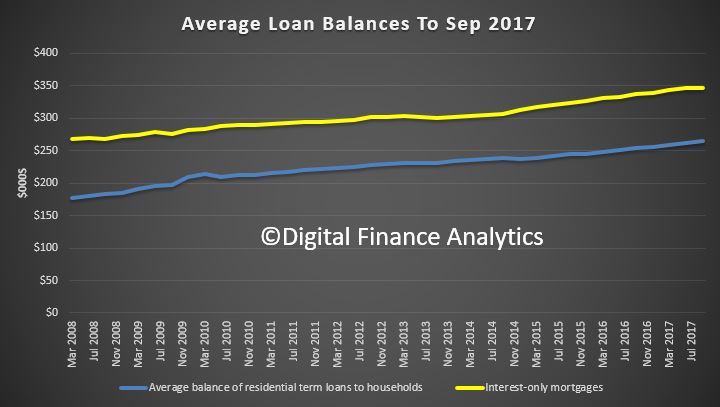 Then look at the relative share of interest only loans in the portfolio, as households switch to more expensive principal and repayment loans (meaning their monthly repayment just went up!). In addition, see the mix of loan value versus volume. Interest only loans have fallen from around 40% in total value to 35%, but this represents a fall from around 30% of the loan count, to 27%. This again reflecting the higher average loan values for IO borrowers.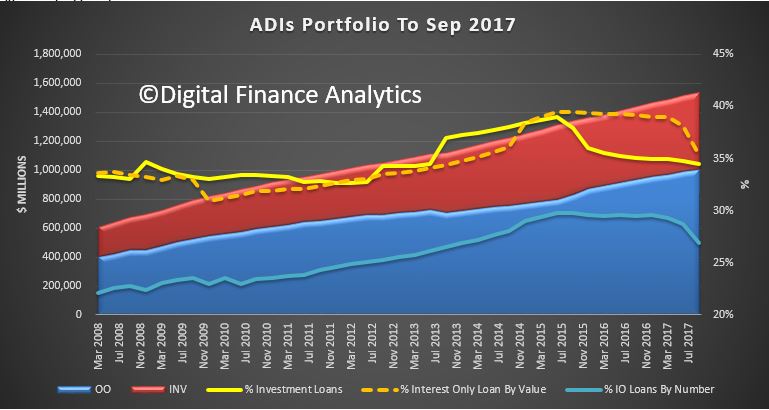 We also see a fall in the volume of investment loans being held on book. As the lions share of interest only lending has been for investment purposes, this is of no surprise.
We will look at the data by individual type of lender in a separate post, together with the latest loan to value splits.