The ABS just released their Internet Activity, Australia data to December 2013. As we have been highlighting there is a revolution underway, which is changing the game, driven by consumers and their online habits. Consumers are way ahead of businesses current online experiences – they are simply demanding much more.
Looking first at internet speeds, we see a significant hike in transmission rates as well as growth in the number of subscribers (both households and business). More than 2 million subscribers now have speeds of 24Mbps or higher.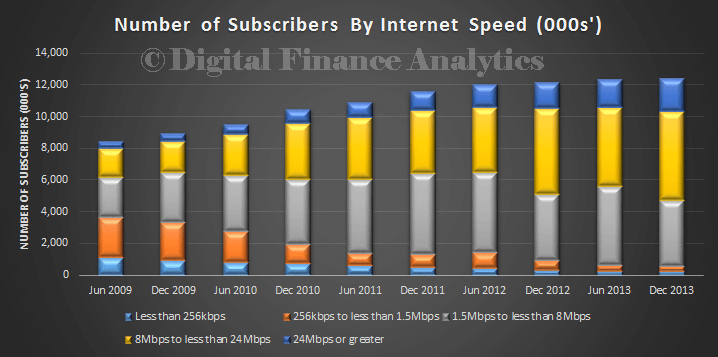 Looking at the same data in parentage terms, we see nearly half have speeds between 8-24Mbps. This is through a combination of DSL, fibre and cable.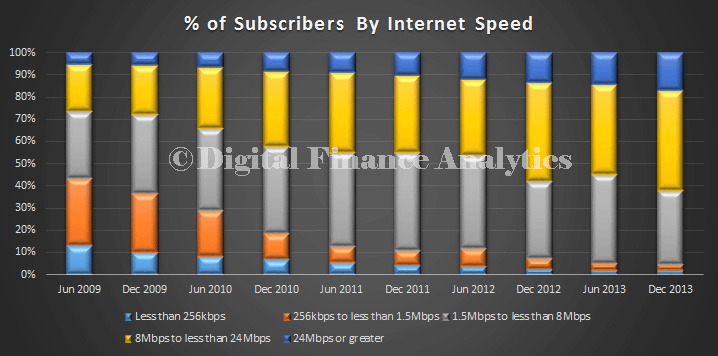 Downloaded volumes are way up. The total volume for the three months to December 2013 was 861,000TB.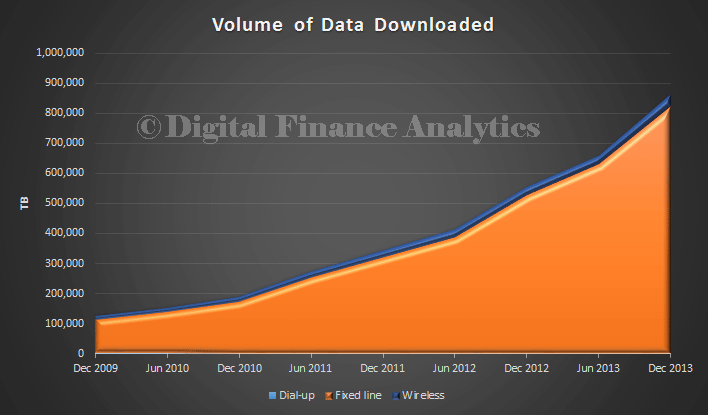 The bulk of downloads was via fixed-line facilities, (96%) but the ABS data also highlighted that there are 20.3 million mobile handsets, downloading on average 0.5GB per month.
With the launch and roll-out of 4G mobile networks, DFA is predicting that mobile data rates and volumes will accelerate even faster. We also know from our household studies that much of the download volumes relates on online media, including on-demand services, and peer-to-peer downloading.