After a couple of weeks when the results from our weekly sample of 2,000 households suggested investor purchase intentions were weakening; this week, the data is back to normal.  Demand is strong down the east coast, and centered on the Greater Sydney market in particular.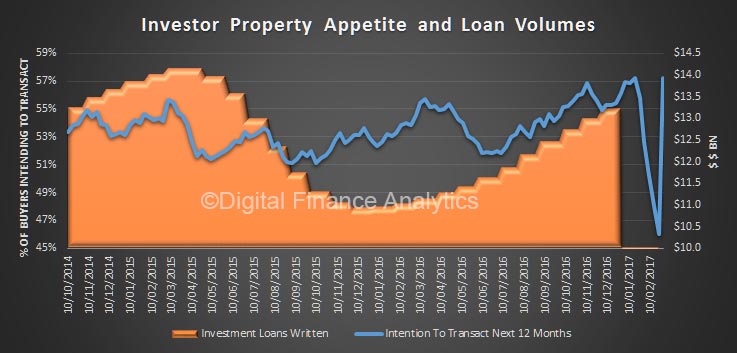 As featured in the latest edition of The Property Imperative released last week, investors are being hemmed in by concerns about changes to regulation, and availability of finance.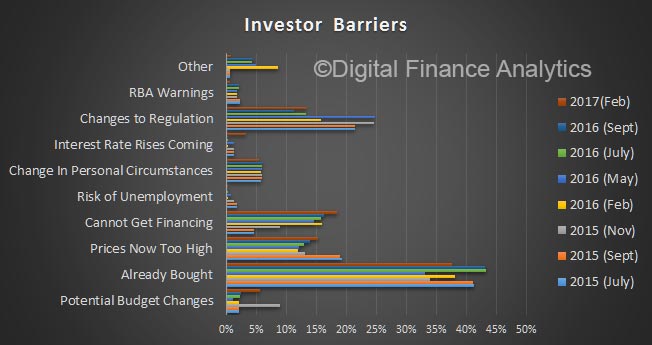 However, the motivation to purchase is drive by the tax breaks, and appreciating property values, low finance rates (still) and better returns than deposit account savings.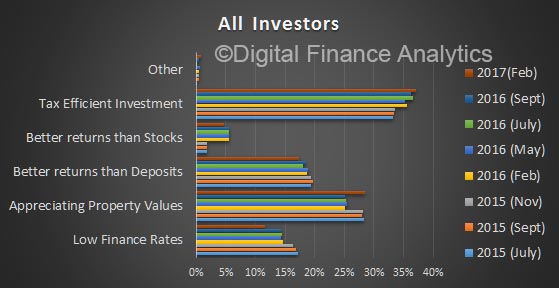 Investors remain the most bullish when it comes to future home price growth.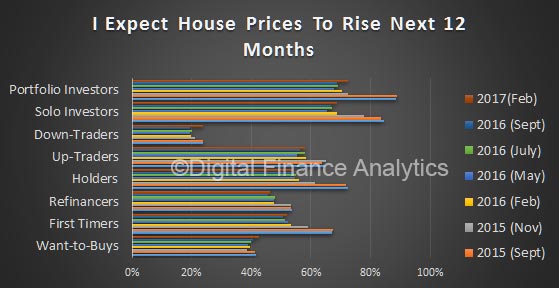 As a result, portfolio investors in particular, and property investors more generally are most likely to transact in the next 12 months. This chart is driven off the weekly survey data and smooths out the weekly variations.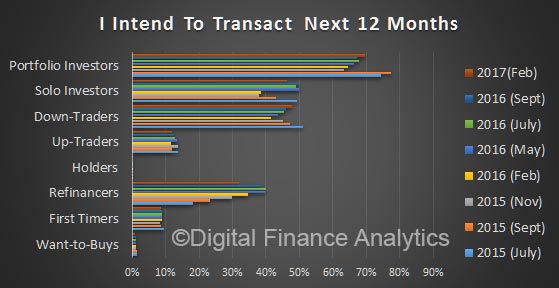 So no surprise to see the lending data yesterday underscored the continued growth in investment lending in January according to the RBA.