The DFA SME survey underscores that payment terms for many businesses continues to extend, creating real headaches in terms of cash flow, profitability and sustainability.
Using date from our latest results, from 26,000 business owners, we see that working capital is the main reason to borrow.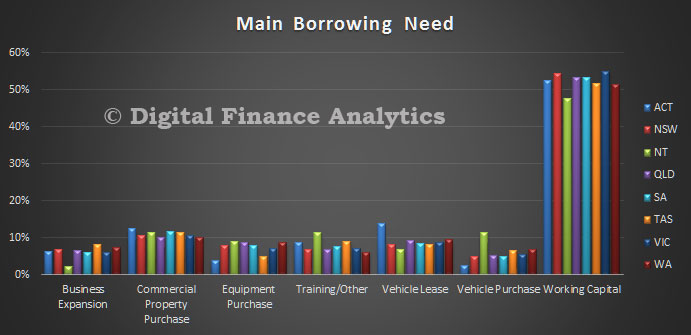 The main driver of working capital is delayed payments. There are significant variations by industry, with those in the transport sector the worst hit.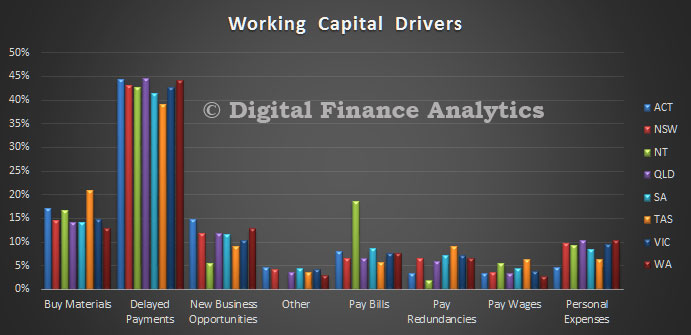 Nearly half of payments are received between 50 and 60 days after billing. Over 60 days includes some payments to more than 120 days due.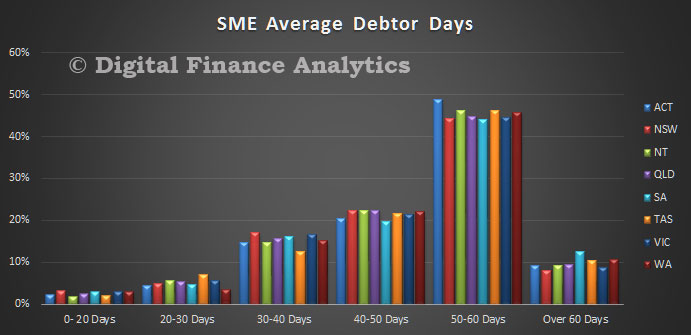 Businesses told us that they are getting squeezed harder as larger companies and government departments hold up their payments for longer.  You can read the last SME report, released in late 2015. The next edition will be released shortly.
We are not the only ones highlighting this issue.  According to The West Australian today:
Up to eight contracting businesses are going under each week, an equipment hire industry figure says, with late payment by clients the main cause.

Sally McPherson, chief executive of online equipment broker iSeekplant, called on governments to crack down on ballooning payment periods.

Ms McPherson said two to three members of iSeekplant had failed per week in WA over the past six weeks. Information about the other collapses came from the broker's State office.

The victims ranged from owner-operator outfits in construction and mining to businesses with about 150 machines.

Many were mid-market players with 20 to 40 trucks, loaders and excavators.

Ms McPherson said some collapsed operators were re-emerging as new companies after escaping debts.

"We're seeing definitely the worst conditions in the plant and equipment market for 30 years," she said.

She blamed client payment periods of 90 to 120 days.

"It's the number one factor," Ms McPherson said. "Big companies are leaning on these tiny enterprises for their cash flow.

"The margins on hire in WA, if at all profitable, are razor-thin. These companies go under just purely because of cash flow. The bank doesn't ever give them a 120-day break on their payments. It's not fair."

Ms McPherson said small contractors agreed to such contract terms because of the larger companies called the shots.

"Government should step in and stipulate what's a fair term considering that it's government money," she said.