Citi has published a 54 page report on the highly topical subject of interest only (IO) loans, and we provided data from our Core Market Model to assist their research.
Even after recent regulatory tightening, they highlight that underwriting standards in Australia are still more generous than some other countries.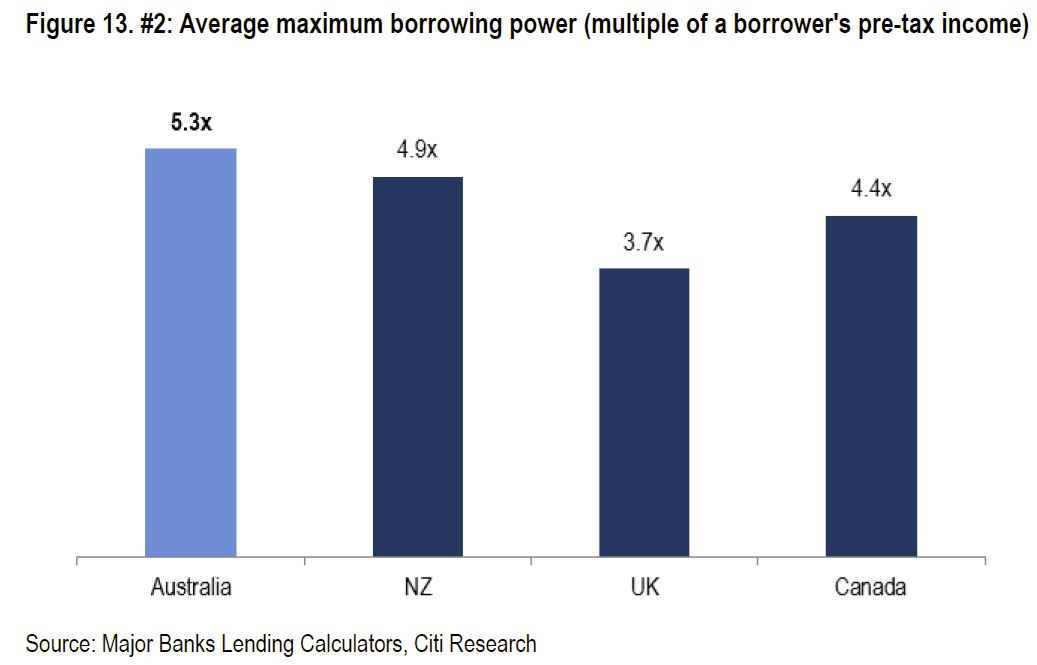 They conclude that there are vulnerabilities in the IO sector, both from property investors and owner occupied IO loan holders.
They say that tighter lending criteria and rising house prices has meant investors increasingly face net negative cash flows and investors face a growing household cashflow gap and reducing capital gains expectations.
The large levels of debt outstanding by borrowers aged in their 50's and 60's means many investors will need to sell property to discharge their debts.
Owner Occupied IO borrowers are more susceptible to interest rate rises given higher average borrowing levels and higher average loan to
value ratios. Our mapping of OO IO borrowers between 2011 and 2017 highlights the spread of these loans.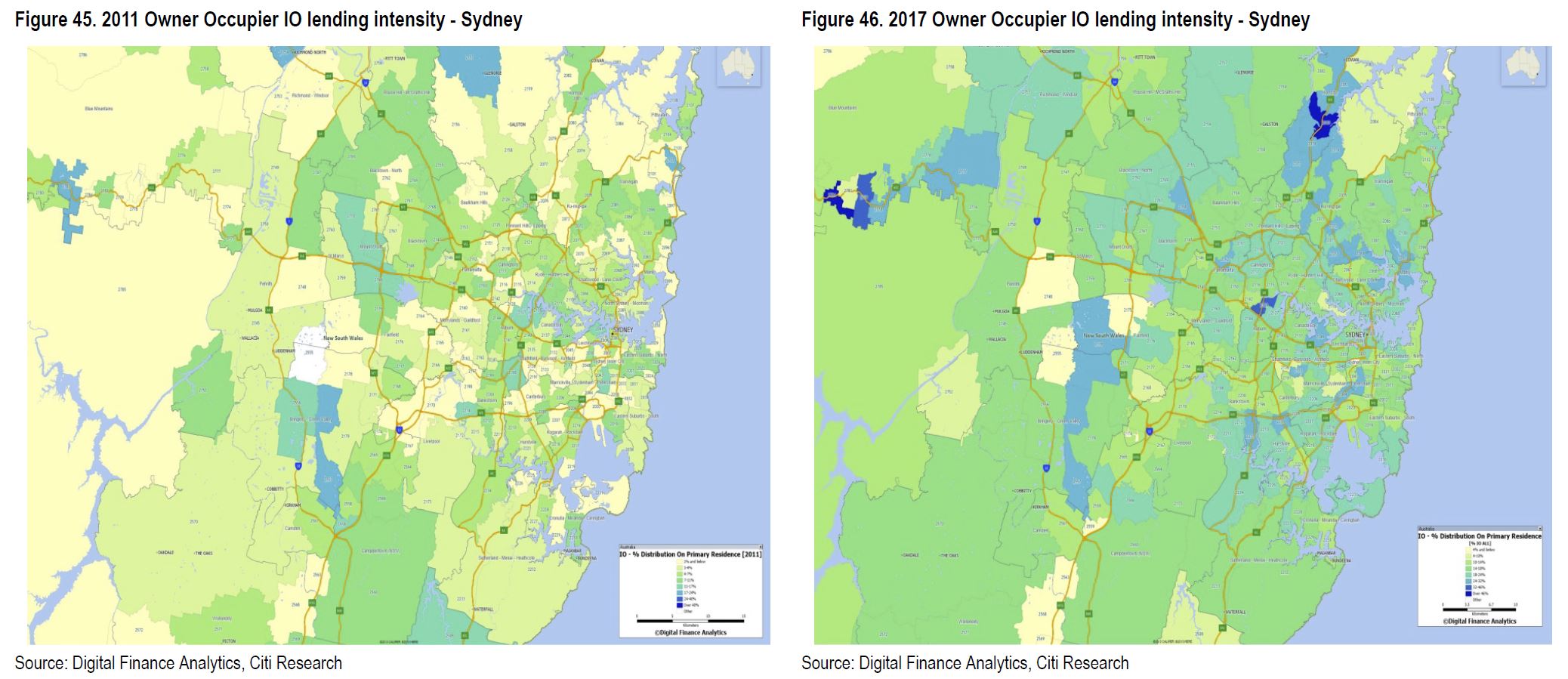 They conclude that:
all major lenders face a responsible lending risk – Westpac and CBA have more customers who will need to adjust to the new realities of investing in the residential property market in Australia. Given the widespread use of IO finance and the reduced prospects of discharging debt via means other than liquidation of portfolio holdings, banks must face an increased risk of mis-selling claims in future years. Mining towns serve as a microcosm of this threat.