We had great reactions to our earlier piece on the Digital Banking Revolution, and where Consumers fit in the Fintech Stack, following the release of our latest Quiet Revolution report.
Of particular interest was our Banking Digital Innovation Life Cycle analysis, as shown below, and includes a number of enhancements: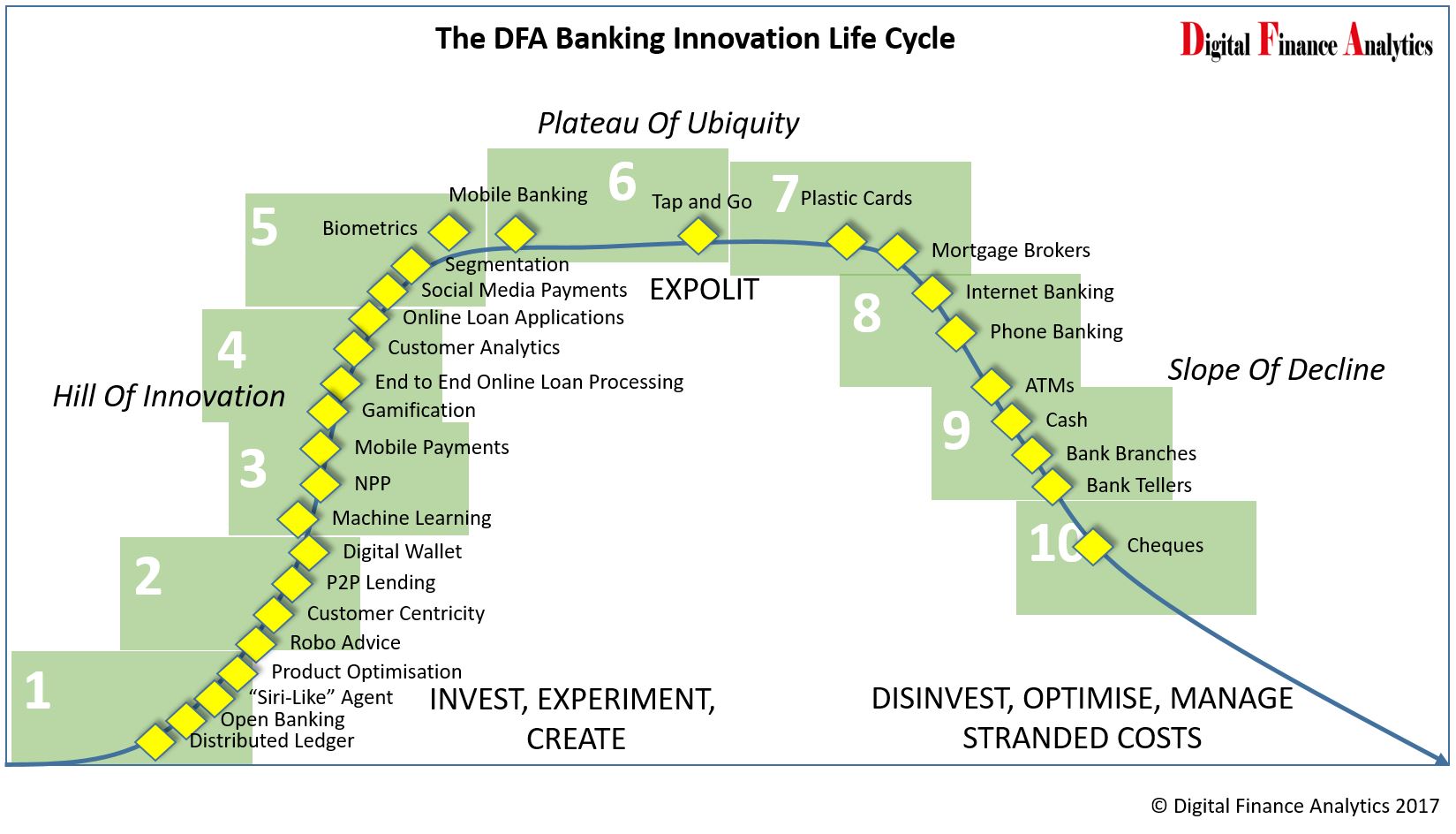 [Editors Note: Diagram above updated to include Distributed Ledger 27 Nov 17]
We have made a short video describing the approach, and discussing the elements in the diagram. We also highlight what we judge to be the top three most important innovations.
You can obtain a free copy of our Quiet Revolution report,"Time For Digital First",  which includes our latest consumer research, and is discussed in the video.