In our last post for 2016 we have geo-mapped the probability of mortgage default by post code across the main urban centres through 2017. You can read about our approach to the analysis here.
We start with Sydney, which is looking pretty comfortable.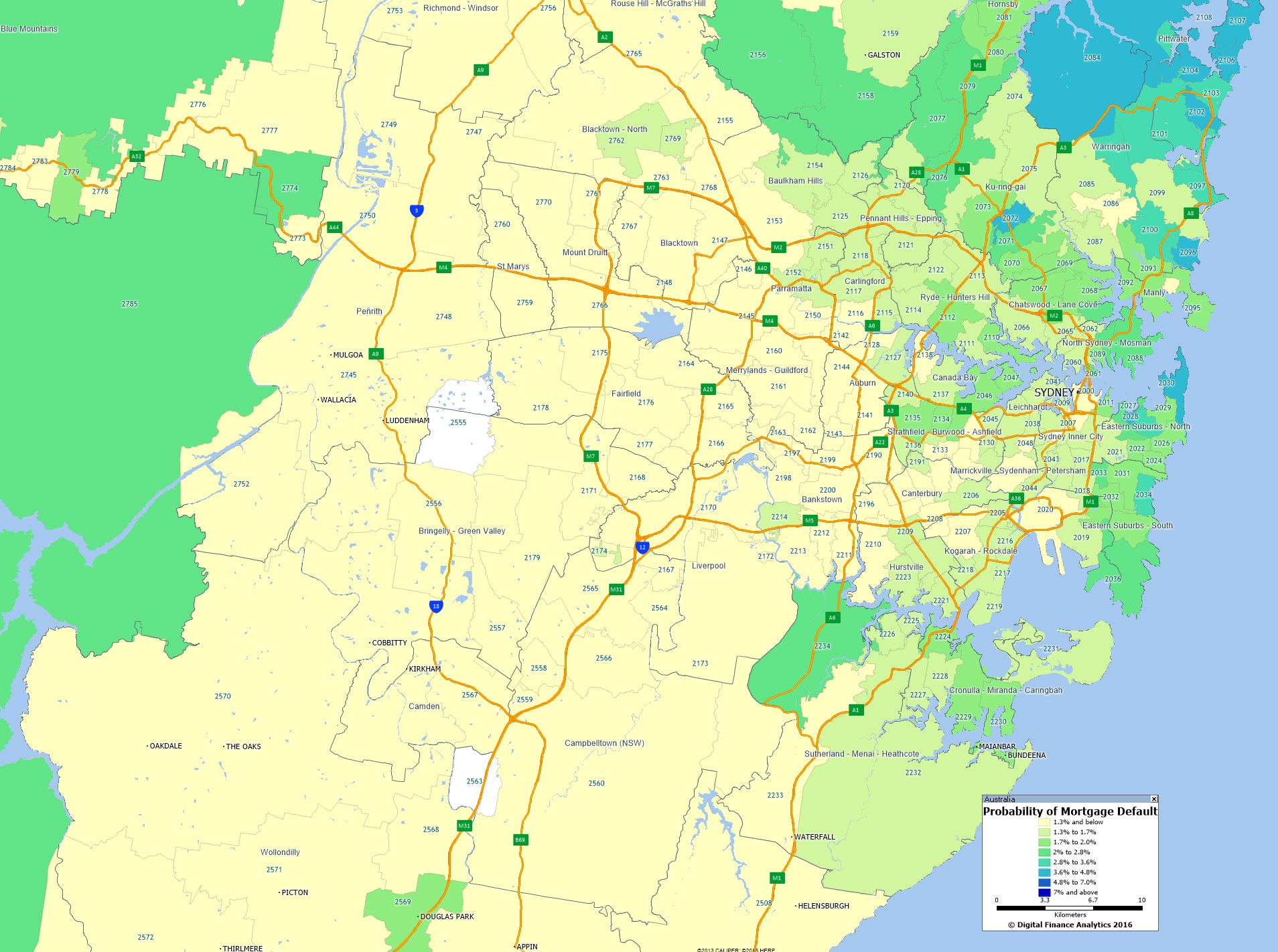 Melbourne is also looking reasonable, though with a few hot spots.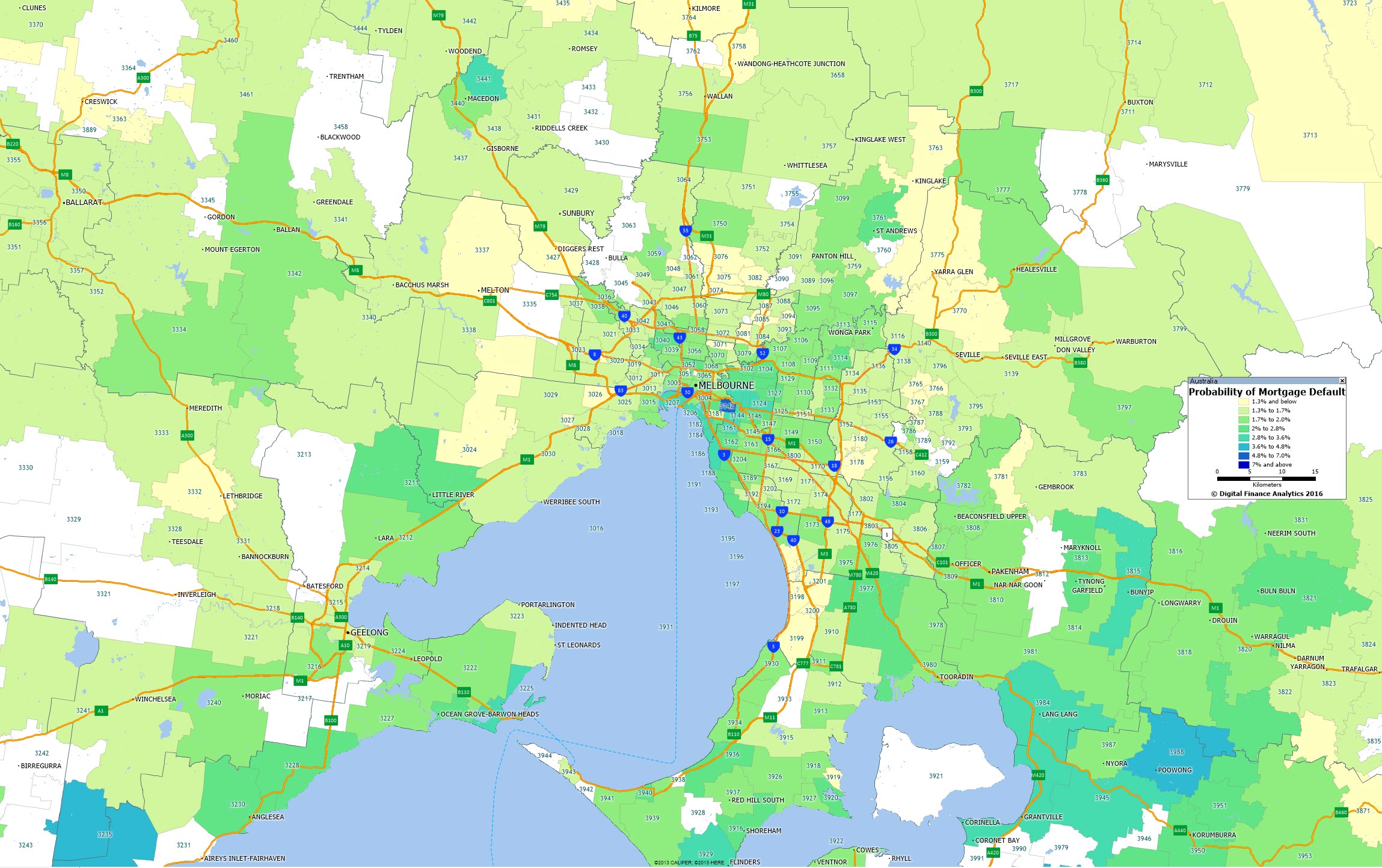 Brisbane default levels are also benign (though the mining areas are more at risk).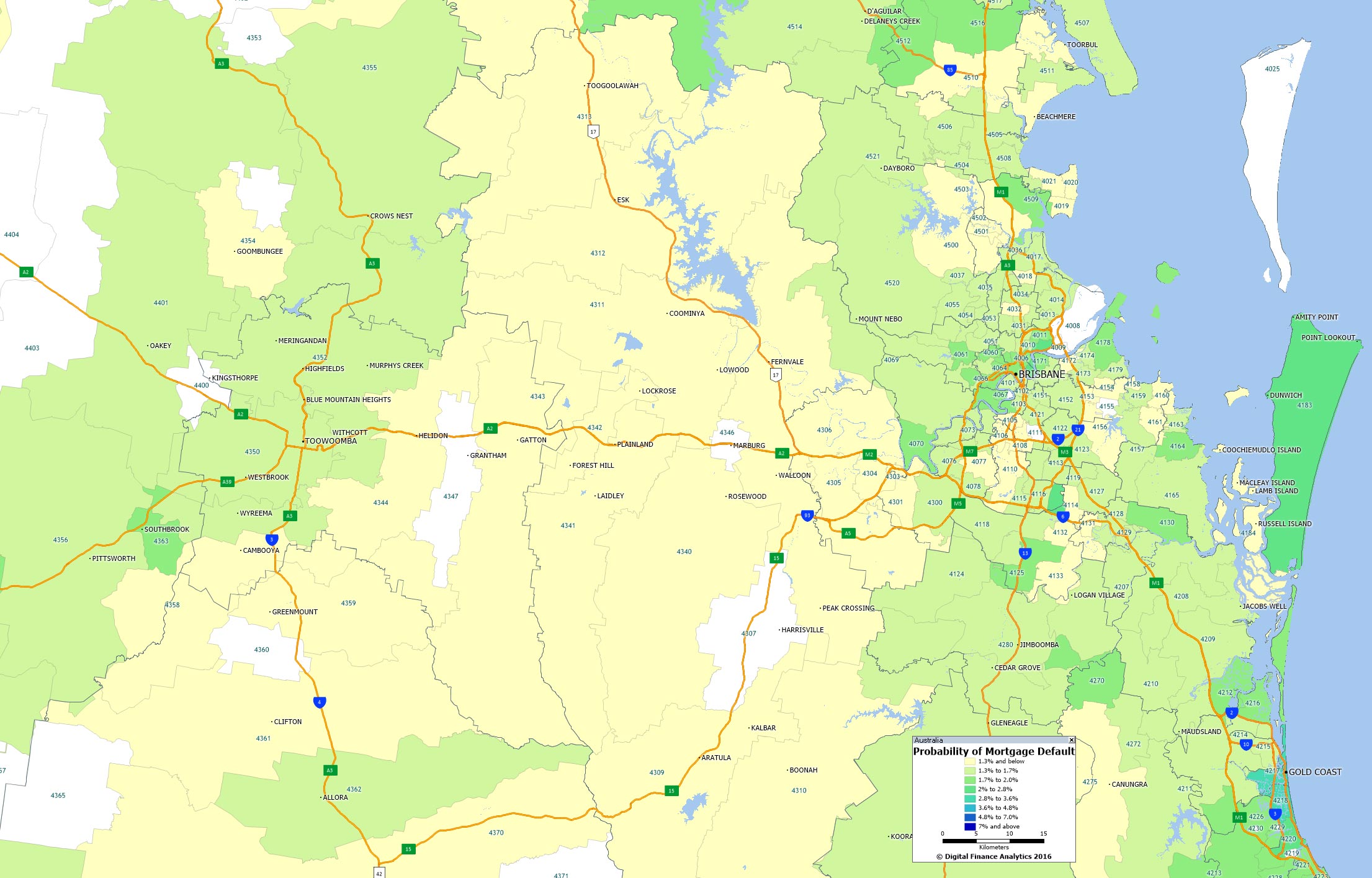 Adelaide shows a few hot spots.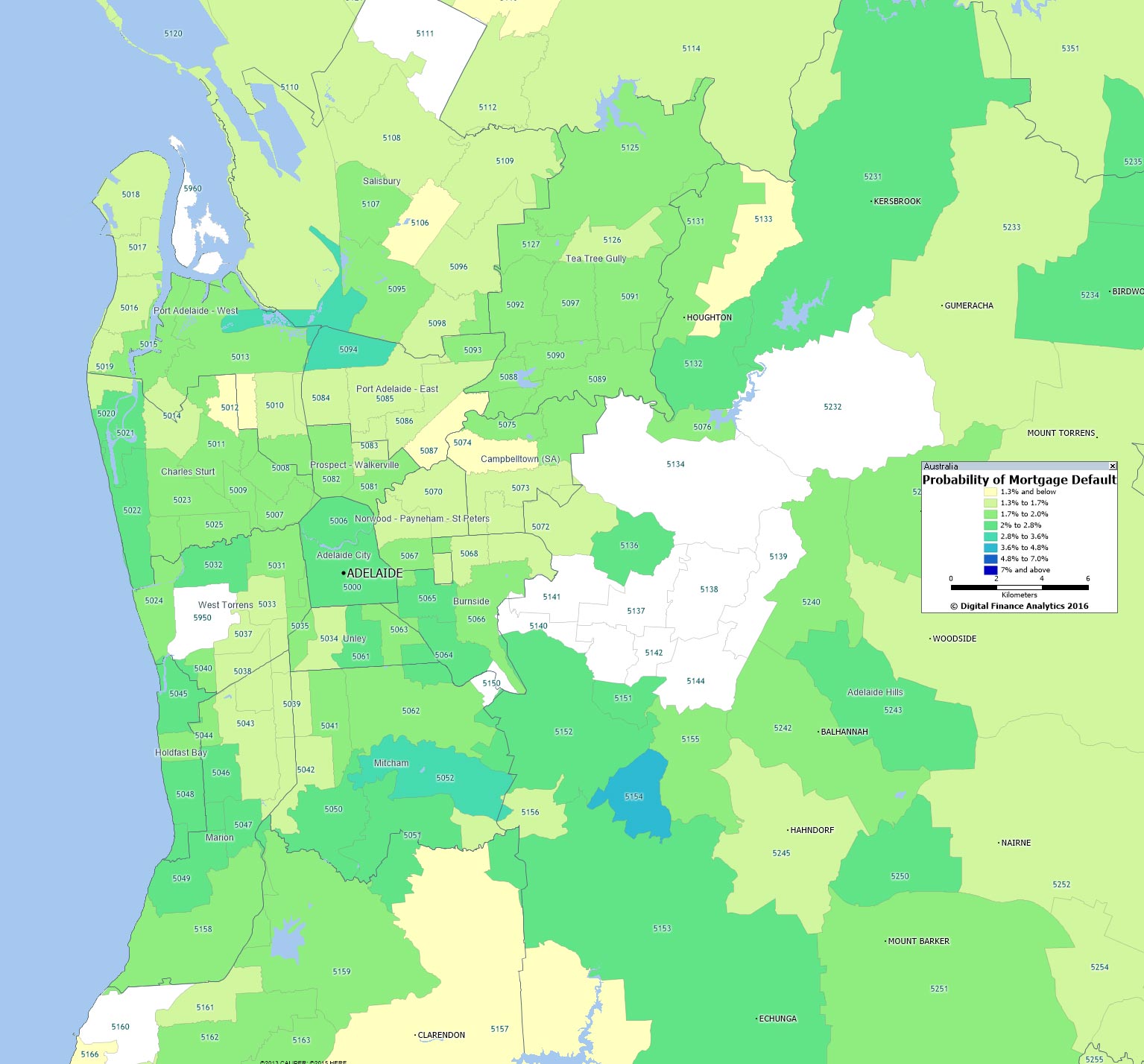 But greater Perth is where we think much of the action will be – plus the mining areas beyond the urban area.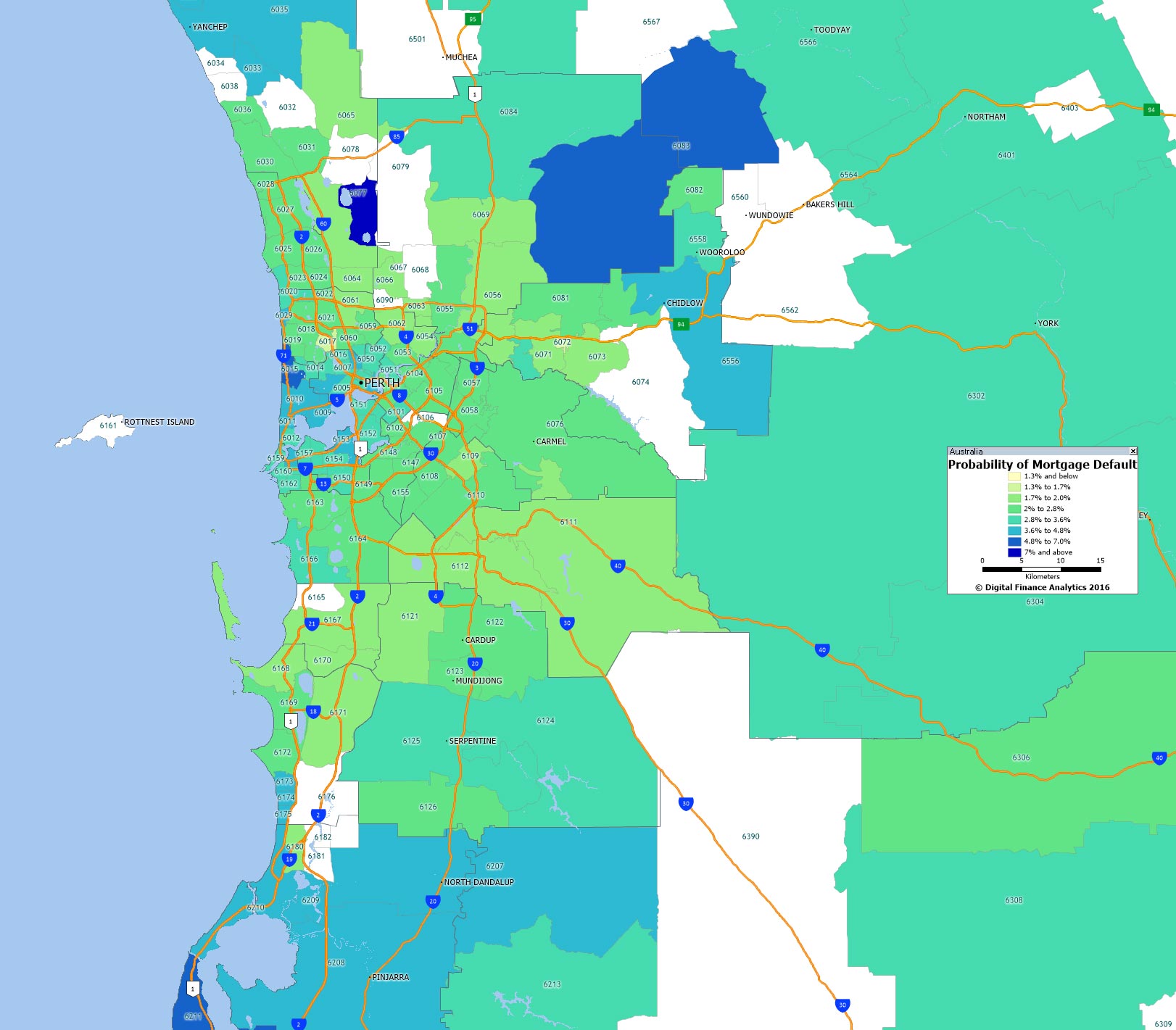 As we discussed, our prediction for 2017 is that the property market generally will still be gaining ground, though some regions will be under significant pressure. Banks will be seeing losses rising a little, but defaults will remain contained.
Thanks to those who followed the DFA blog in 2016. We wish you a peaceful new year. We will be back in 2017 with more intelligent insights.