DFA released a new and updated edition of the Property Imperative in September 2014. More recent research as featured on this blog, will be incorporated in a revised edition early in 2015.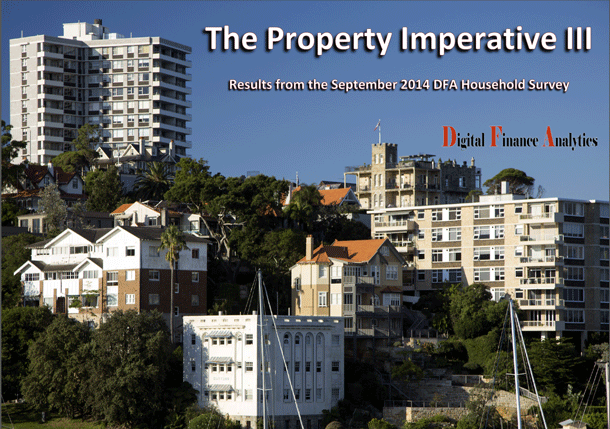 This report explores some of the factors in play in the Australian residential property market by looking at the activities of different household groups using our recent primary research, customer segmentation and other available data. It contains:
results from the DFA 2014 Household Survey to end August 2014
a focus on first time buyer behaviour and ongoing affordability
a special feature on loan to income analysis by segment and state.
The report is available free on request, and can be obtained here. More details of our research programme can be found here. Our approach to customer segmentation is described in our recent post, a Segmentation Cookbook.