CoreLogic posted an interesting blog today, in which the redoubtable Cameron Kusher says "It is really important to note that the housing affordability challenges are largely a Sydney and Melbourne phenomena".
Now, I have to say, that just not chime with our household finance analysis. Whilst I agree affordability issues are partly a function of home price movements, other factors are in play. We discussed the distribution of those unable to afford to enter the market recently. You can read our post here.
A detailed analysis of household finances, and expectations show the affordability issues is spread across the states. It would be a mistake to address affordability in just NSW and VIC. In fact if you do, you risk excluding more from other states. You need a national plan.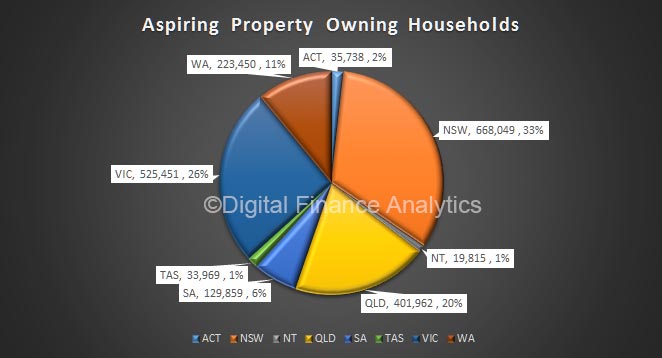 He is right though when he says:
From a political perspective, politicians do not want to see the cost of housing falling.  We are taught that deflation is undesirable and deflation in the value of the country's most valuable asset class would have a much broader impact on the economy.  Keep in mind as well that every property that is rented is owned by someone, some are owned by Government but most rental properties are owned by private citizens.

Supply and demand side reforms will be no easy feat and will require cooperation from all levels of government.