According to the UK's Office for National Statistics, average house prices in the UK have increased by 4.1% in the year to March 2017 (down from 5.6% in the year to February 2017). This continues the general slowdown in the annual growth rate seen since mid-2016.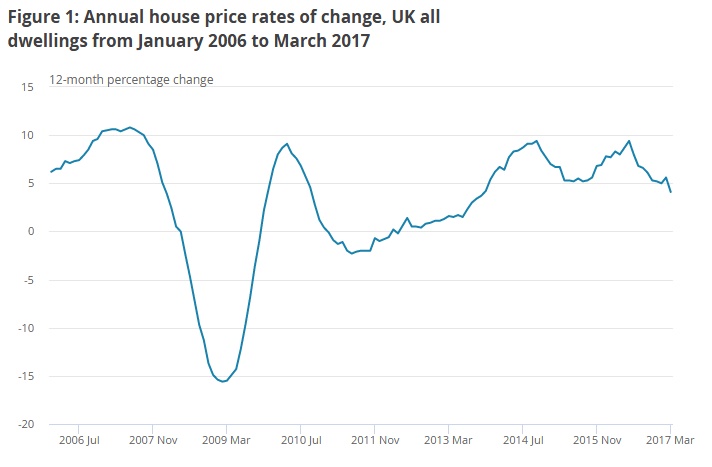 The average UK house price was £216,000 in March 2017. This is £9,000 higher than in March 2016 and £1,000 lower than last month.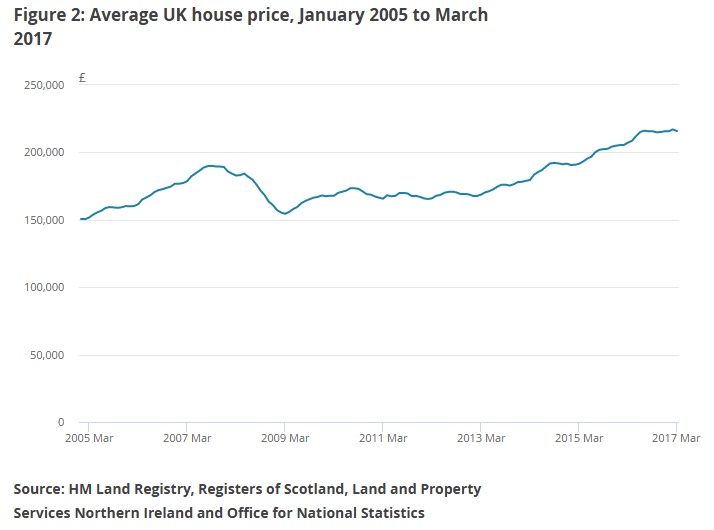 On a regional basis, London continues to be the region with the highest average house price at £472,000, followed by the South East and the East of England, which stand at £312,000 and £277,000 respectively. The lowest average price continues to be in the North East at £122,000.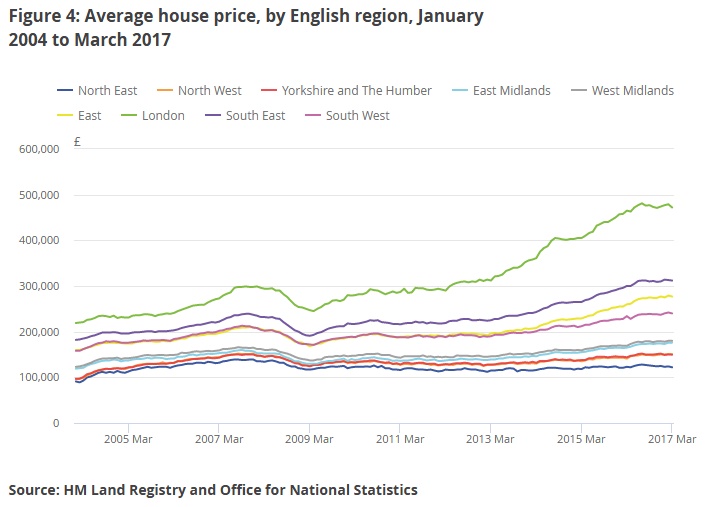 The East of England and the East Midlands both showed the highest annual growth, with prices increasing by 6.7% in the year to March 2017. This was followed by the West Midlands at 6.5%. The lowest annual growth was in the North East, where prices decreased by 0.4% over the year, followed by London at 1.5%.
The UK HPI is a joint production by HM Land Registry, Land and Property Services Northern Ireland, Office for National Statistics and Registers of Scotland.
The UK House Price Index, introduced in June 2016, includes all residential properties purchased for market value in the UK. However, as sales only appear in the UK HPI once the purchases have been registered, there can be a delay before transactions feed into the index. As such, caution is advised when interpreting prices changes in the most recent periods as they are liable to be revised.