The latest banking statistics from APRA, to end October 2017 shows that banks continue to lend strongly to households. The overall value of their portfolios grew 0.5% in the month to $1.57 trillion, up $7.3 billion.
Owner occupied loans grew 0.6% to $1.03 trillion, up $6.4 billion and investment loans rose 0.15% of $816 million. The proportion of investment loans continues to drift lower, but is still at 34.8% of all lending (too high!!).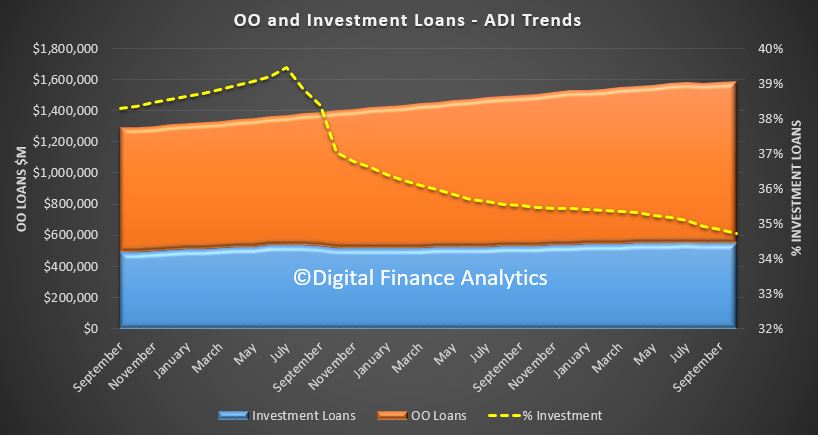 Looking at the monthly movement trends in more detail, we see the "dent" in the trends a couple of months back thanks to CBA's reclassification of loans from their portfolio. Ignoring that blip, the current policy settings are still too generous. Household debt will continue to rise, despite low wage growth and the prospect of higher interest rates. Risks in the system are still rising.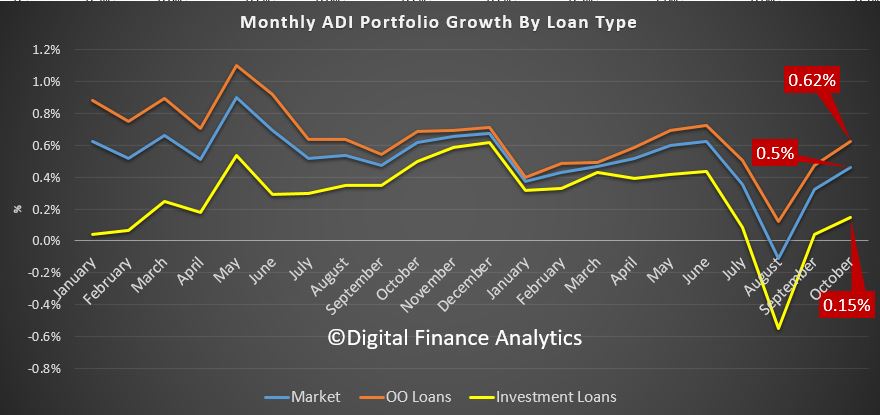 Looking at the individual lenders, the portfolio movements are small, but Westpac has extended its lead over CBA on investor loans. There is clearly a difference in strategy here between the two.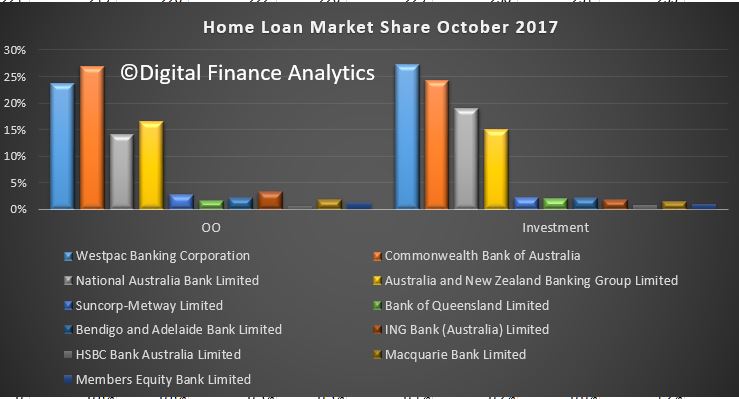 That is even more obvious where we see the monthly portfolio movements by lender.  CBA reduced their investment portfolio this month, whilst Westpac grew theirs.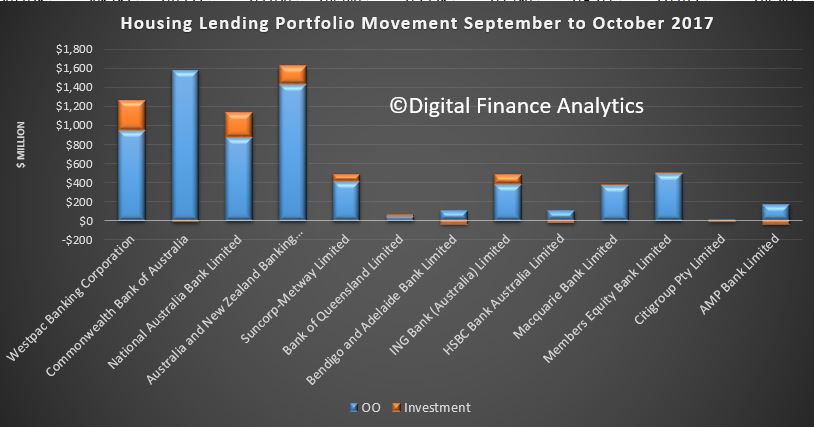 Finally, here is the investment portfolio growth by lenders, using the sum of the monthly movements. Market growth is sitting at around 3%. Some smaller lenders are well above the speed limit.

The RBA data out now will give us the read on market growth, and the amount of reclassification in play.