We continue our series on the latest ATO data with a look at Greater Brisbane, using the recently released 2015 taxable income data from the ATO, as a drill down on the all Australia data we previously posted. Blue shows the higher taxable income areas.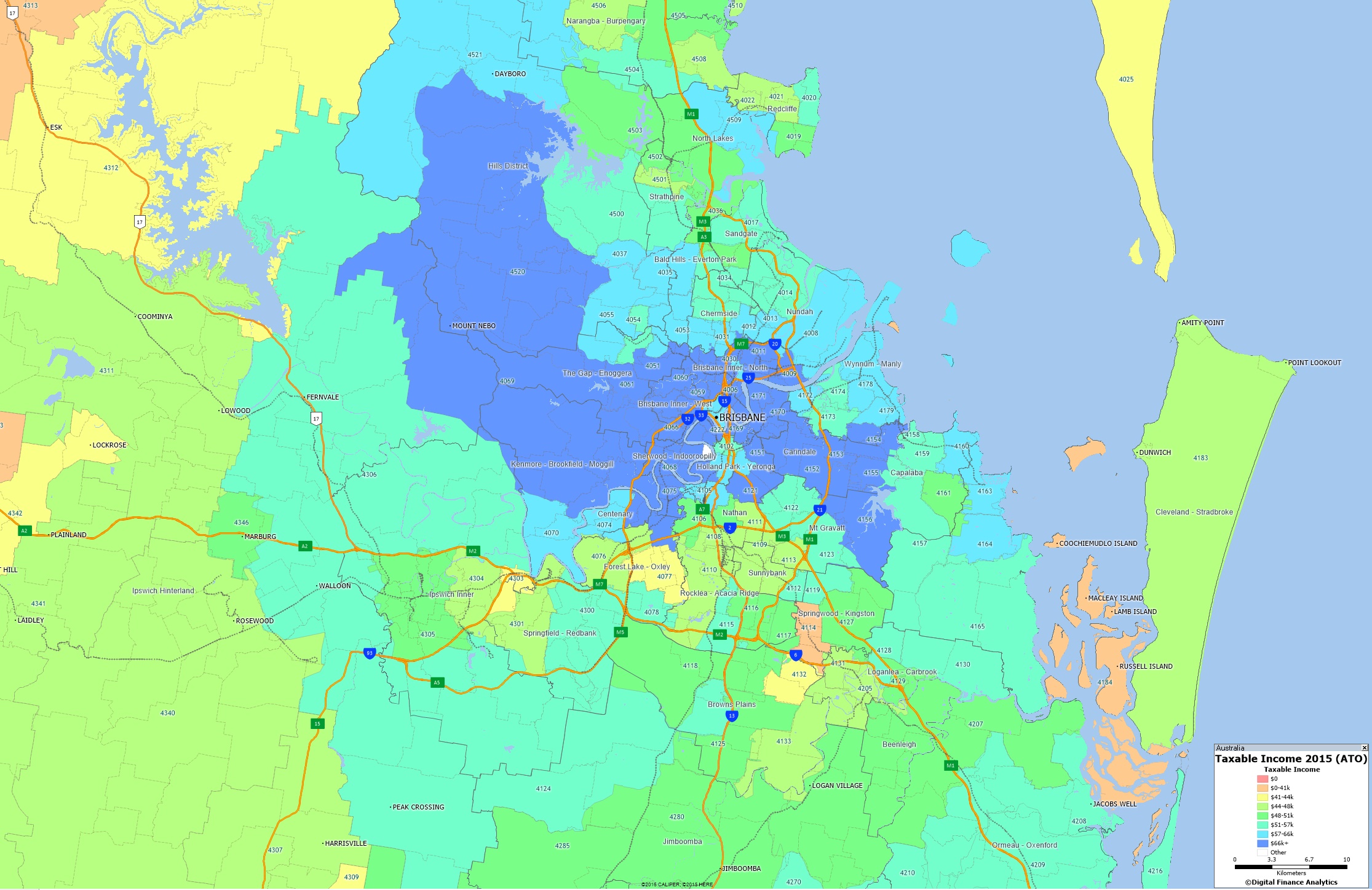 Here are the top and bottom 10 across QLD.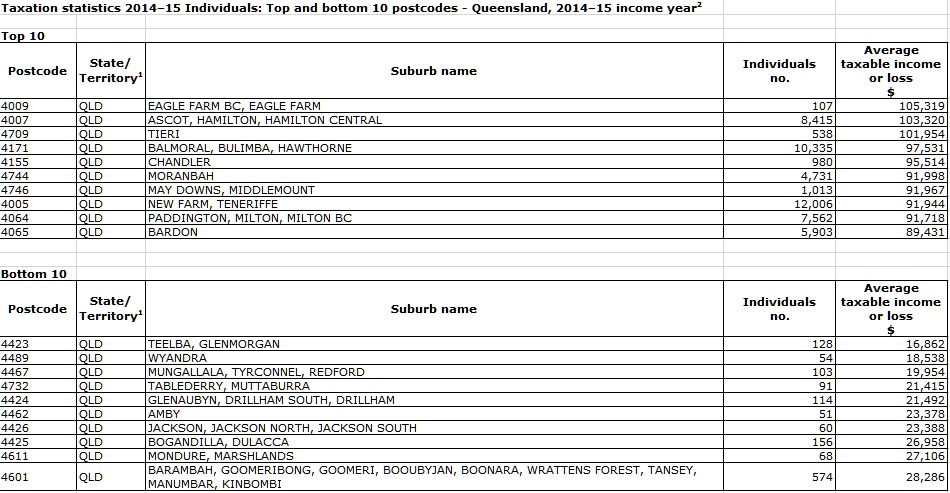 Next time we will look at Greater Melbourne.