We had a number of questions following the AFR report over the weekend about the distribution of investment properties across the population.
Using data from our latest surveys, we can estimate the relative distribution across households. The most interesting is the average number of properties held.  Around 80% of the investment population has a single investment property, a further 8% have two, and more than 4% have either 4 or 5. The highest count in our survey was 23!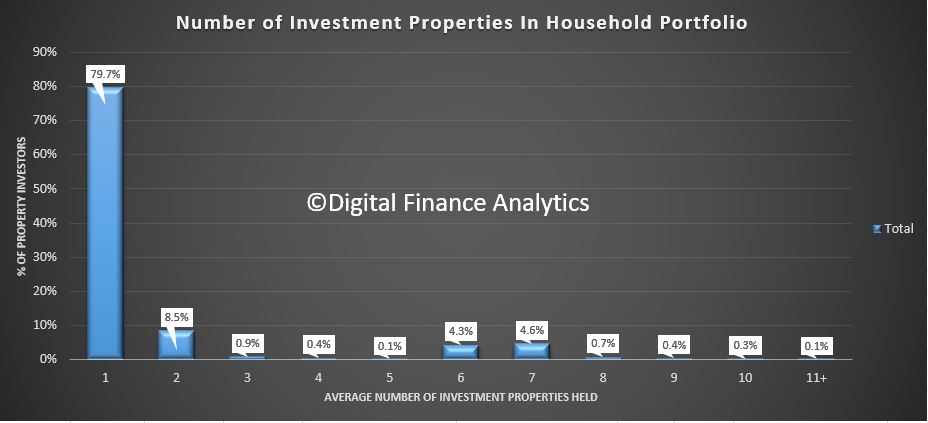 If we overlay our household segmentation on this data, we discover that portfolio property investors have the highest distribution, followed by down traders.  First time buyers are more likely to be at the lower end.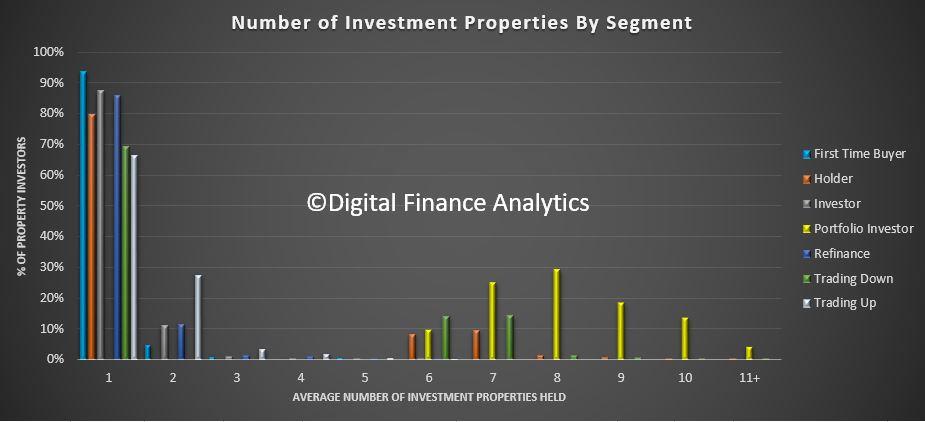 The highest count registered in the ACT, followed by NSW.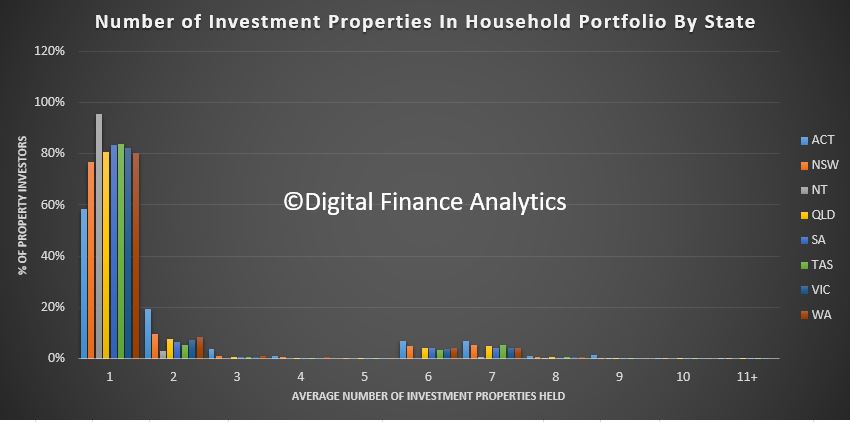 Note this is data based on the number of properties held, not the number of properties mortgaged!