The ABS today published its latest data on internet use in Australia. The data shows the continual rise in internet penetration and usage, spread across all demographic groups. We highlight some of the most significant findings, highly relevant in the context of our recently released report "The Quiet Revolution", which studies household channel preferences for banking, and underscores the online migration underway.
First we look at trend growth. We see ACT persons have the highest penetration, at close to 90%. TAS is the lowest, a little below 80%. But from 2006 onwards, we see continued growth.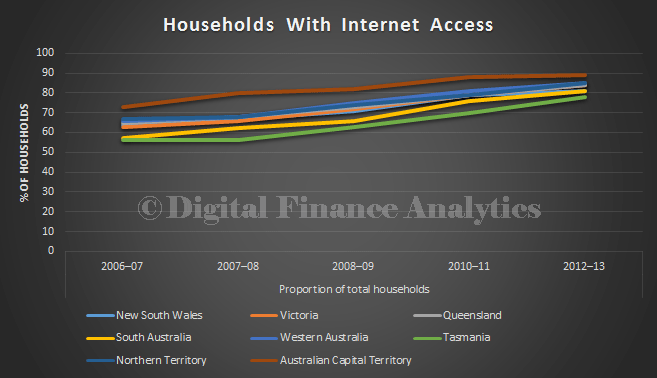 Turning to City versus Country, we do see higher penetration in the cities, but people in rural areas are also trending up. The gap is actually closing.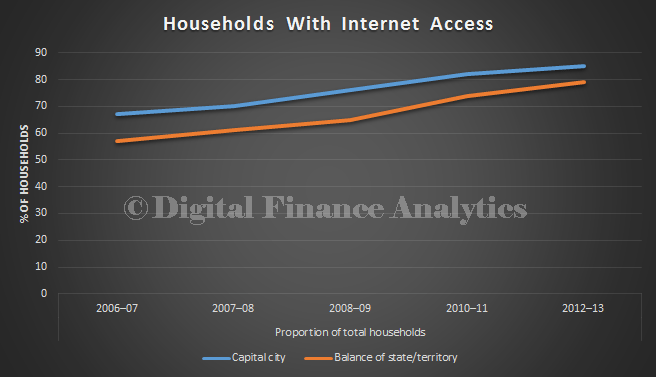 Turning to the data to December 2012, there are significant age differences. Those 65 and older are less likely to be internet users, but most younger people are.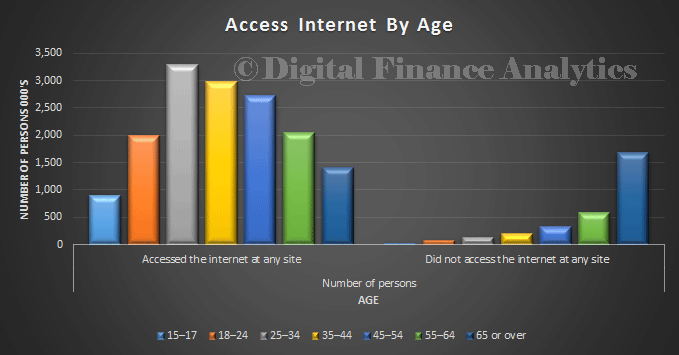 Those in the lower income groups are less likely to be connected. There is a large "unknown income" group in the ABS data though.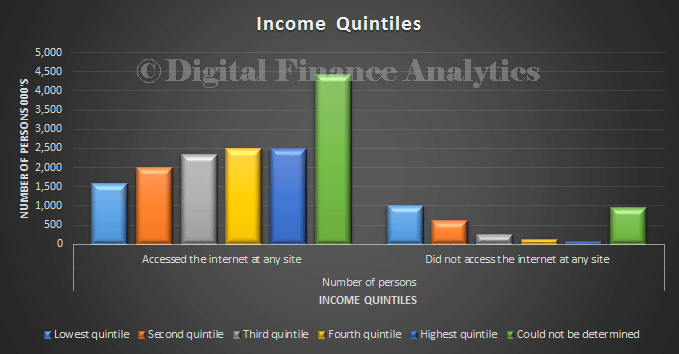 Those with higher levels of education are more likely to be connected. However, a very significant number of people with more limited education also access regularly.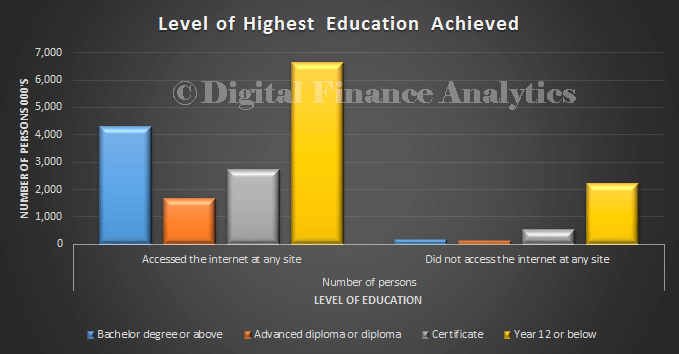 The state and remoteness data highlights the fact that internet penetration is strong in all states, and geographies. NSW has the largest number of non-internet users, thanks to its larger population.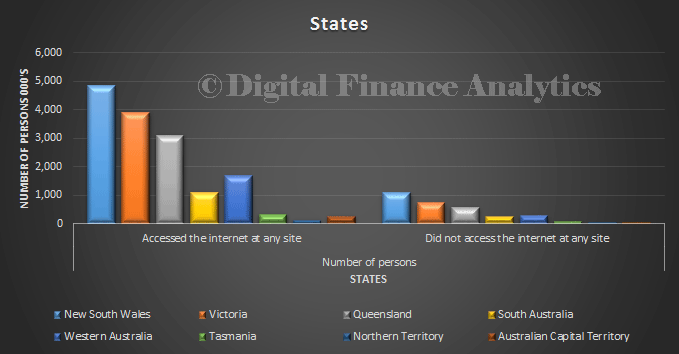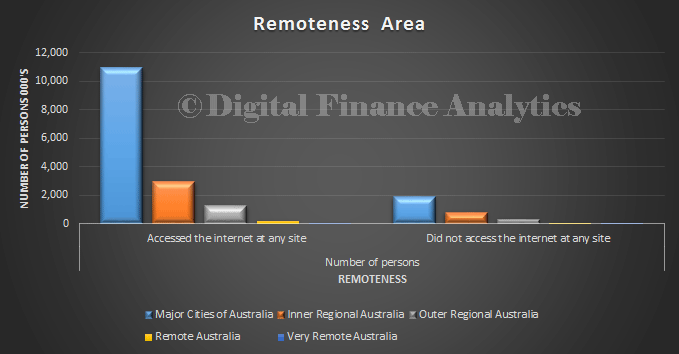 Turning to purchasing on-line, we see a considerable proportion of people are willing to buy good or services.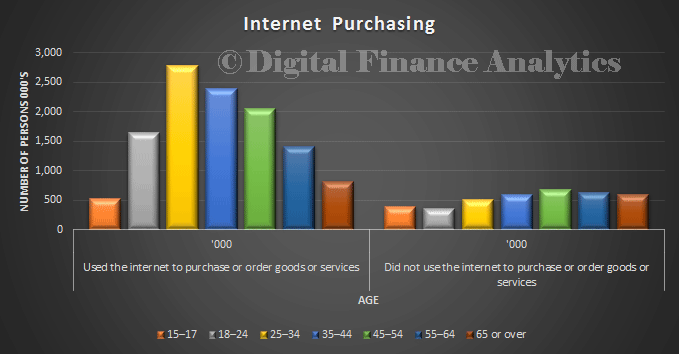 The range of goods and services does vary by age, with clothes and cosmetics most sought out by younger groups, whilst travel, accommodation and tickets are strongly represented in older groups.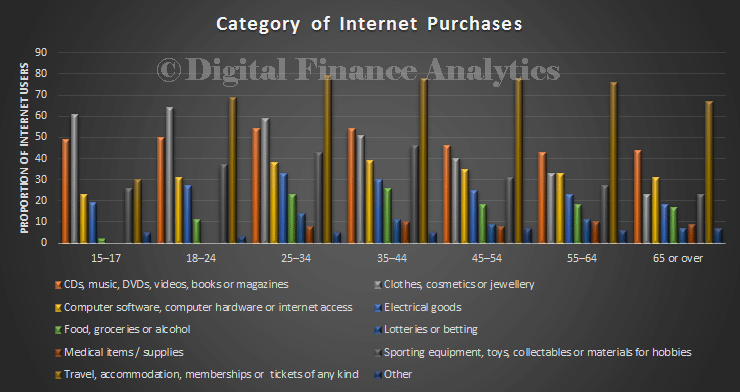 So, drawing this together, we see how mainstream the internet has become. Evidence of a digital divide is less strong, as penetration rates improve, though it is still true that less well off and poorly educated people are less likely to connect. However, the strongest determiner is age, with those over 65 still less likely to be connected.
In our "Quiet Revolution" report, we highlighted that age was key in determining how connected people are.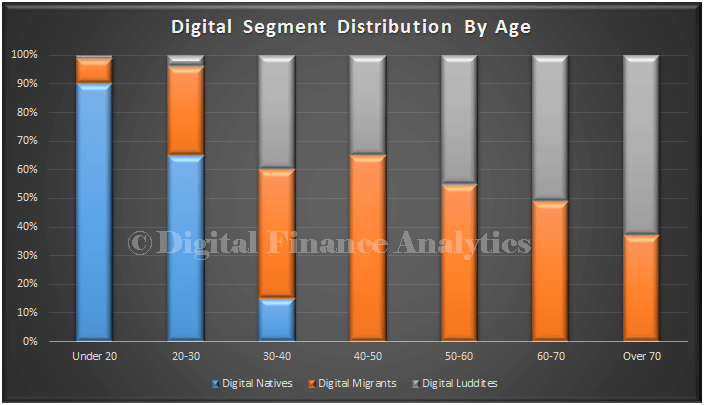 We also showed that younger people were connected more intensely.
The revolution which the internet represents in well underway, but in our opinion many businesses have yet to understand the full implications and opportunities which are represented by the seismic shift.  Read more in "The Quiet Revolution".