Continuing our series on Superannuation, after looking at performance and fees, today we look at consumer attitudes to Superannuation, based on the DFA household surveys. We collect data on an ongoing basis, and maintain a statistically robust sample. We include a number of specific questions to enable us to assess how connected households are with their super. We roll up the data into a series of scores, and produce an overall rating, currently standing at 25.3 out of a possible score of 100. We cover issues including awareness of the fund, performance of fund, fees, lost super, rollovers and other factors.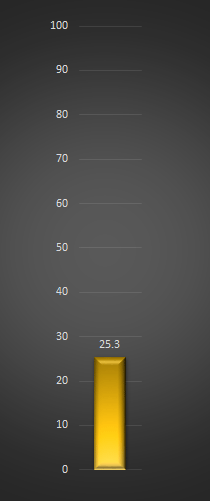 It is a relative score, which we are able to monitor over time, and by a set of consumer segments. These segments were developed using multi-factor analysis (as described here), to take account of elements like age, income, education, occupation, etc. Generally we find that people who are wealthier, older and better educated are more connected than younger people. Also, the score has not changed much over recent years.
We also collected data on the amount of super saved, and which type of fund people were invested in. We found that people in Industry funds tended to maintain smaller balances, whilst the balances in Retail Funds and SMSFs tended to be larger.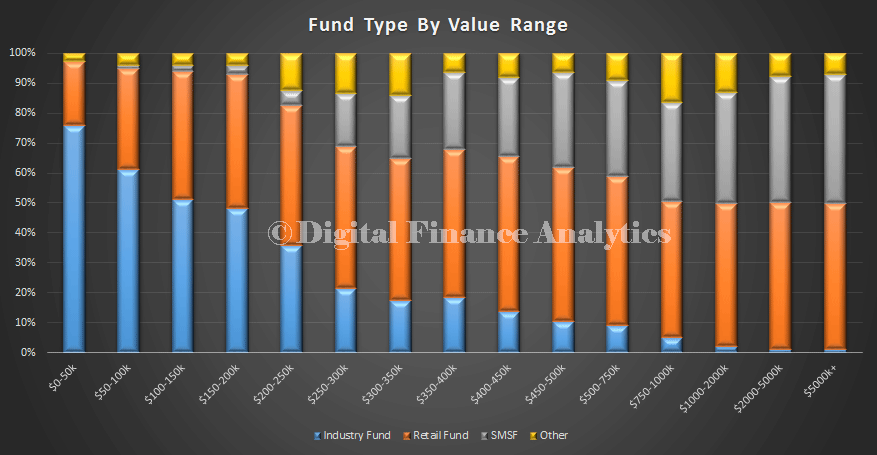 We also found that there were a number of common issues which stopped households from being more proactive about their super. These included the fact that rules keep changing, the value in super was small or people were too busy, although the factors relative importance varied by segment.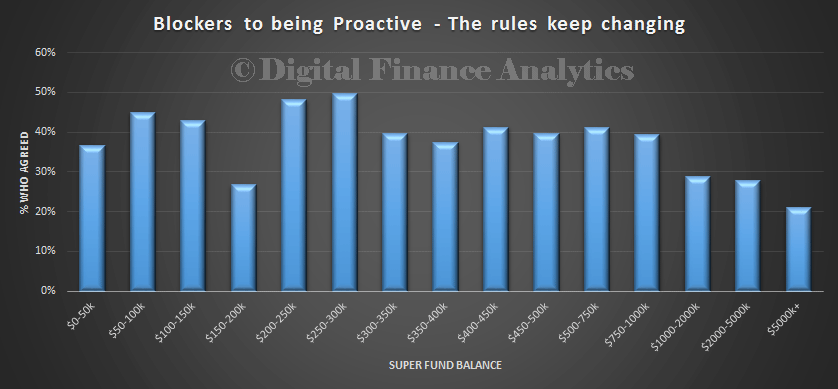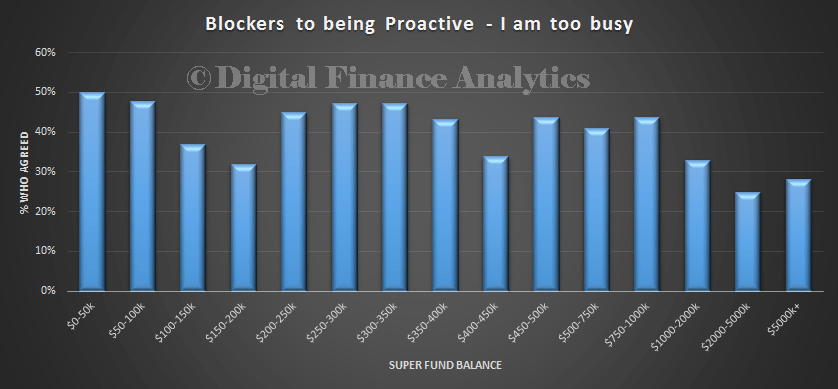 We also found that people with larger amounts saved felt more in control of their super, compared with smaller savings. However, even those with large balances did not fell totally in control!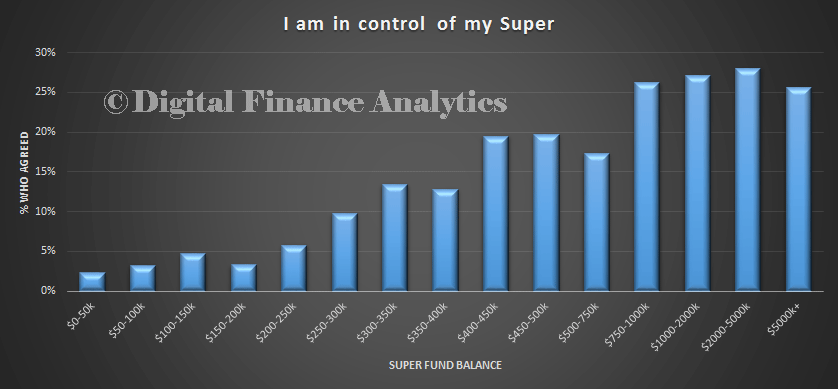 Finally, we also asked about their understanding of the various fees and charges which are incurred on the savings pools. We found a low level of understanding, even amongst those with larger balances. Generally the fees are not well understood. Many people felt powerless and they believed there were a number of undisclosed fees which impacts performance. Only a small number had considered switching funds because of the relative fees charged. Those with lower balances were less likely to switch. We found however that people were more likely to switch based on top-line fund performance, which may of course not translate into individual results, thanks to the impact of fees.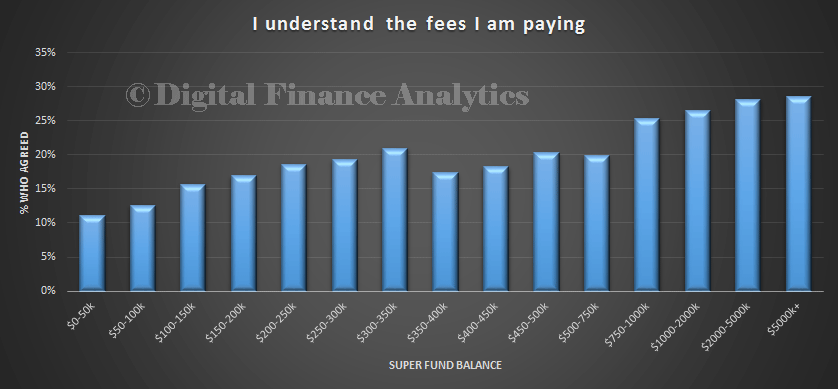 So, what can we conclude from this analysis? Households generally do not feel totally in control of their super. They find the arrangements are complex, the fees are difficult to understand, the rules change and pressure of time means often their investment is a matter of set and forget.
Yet whilst most people were not clear about the fees being charged by their fund, in contrast, we showed that fund performance varies significantly, and the level of fees has a profound impact on performance.
Next time we will be focusing on the rise of SMSFs.