According to Moody's, last Wednesday's  Australian government announcement that it would accept all 11 recommendations of the so-called Hammond Review on regulatory and legislative reforms to improve access to capital for co-operative and mutual enterprises, is credit positive for these entities because it provides an alternative to building capital with retained earnings. In particular in the banking sector, the allowance also shows that the government regards mutual authorized deposit-taking institutions (mutual ADIs) as integral to healthy competition in Australia's banking system.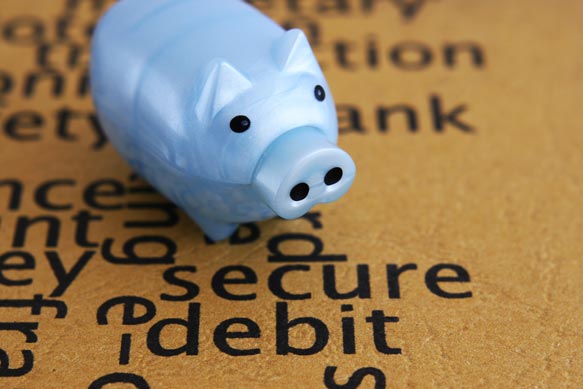 Mutual ADIs will be able to build capital in case of need by issuing capital instruments as opposed to relying solely on retained earnings to do so. In theory, the ability to issue capital instruments could facilitate a significant increase in mutual ADI loan growth: we estimate that mutual ADIs could raise up to AUD 1.2 billion through the mutual equity interest framework, supporting AUD 24 billion (or 21%) growth in loans.

Our estimate is based on mutual ADIs' capital as of 30 June 2017, applying a 15% cap on the inclusion of capital instruments in common equity Tier 1 (CET1) capital, and a current CET1 ratio of around 14%. However, we do not expect such strong CET1 issuance because the mutual ADI sector is already strongly capitalized relative to the broader Australian banking sector.

Yet, some mutual ADIs with smaller capital buffers may issue capital instruments to support housing loan growth. Australia's larger banks have moderated their residential mortgage lending as a result of macro-prudential measures to slow house price growth and steadily increasing capital requirements for banks that utilize the internal rating-based model for determining risk-weighted assets.

Since capital instruments issued by mutual ADIs would be equivalent to ordinary shares, and require dividend payments, some in the market are concerned that they will affect the traditional mutual business model.

Accordingly, the Australian Prudential Regulatory Authority (APRA) has proposed a 15% cap on the inclusion of such instruments in CET1 capital, and a cap on the distribution of profits to investors at 50% of a mutual ADI's annual net profit after tax. These caps ensure that mutual ADIs continue to prioritize the interests of their existing members and are not incentivized to unduly increase their risk profile to boost returns to their new equity holders.

The government's actions last week follow the July 2017 "Report on Reforms for Cooperatives, Mutuals and Member-owned Firms," led by independent facilitator Greg Hammond. The government's decision also follows a July 2017 proposal by APRA to allow mutual ADI to issue directly CET1-eligible capital instruments through a mutual equity interest framework.