At 12:13 PM on Friday 29th September, before the long weekend, Commonwealth Bank of Australia (CBA) advised the ASX that following clarification of loan purpose reporting guidelines, certain statistical data have been reclassified as part of regulatory reporting obligations for Authorised Deposit-taking Institutions. It did not come through their normal press release channels.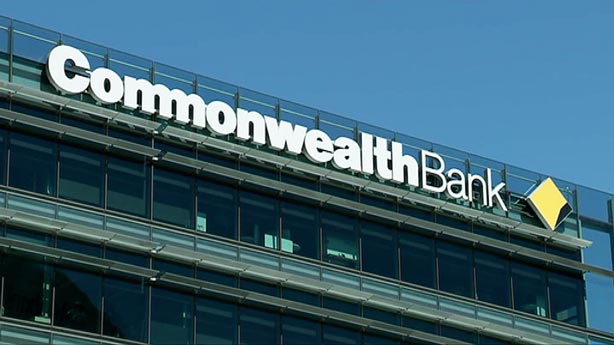 The reclassification relates to mortgage-secured household lending data for the periods between October 2015 and July 2017. The approximate impacts of the reclassification as at 31 July 2017 include:

Restatement of Loans to Households: Housing: Owner-occupied from $278.4bn to $273.9bn;
Restatement of Loans to Households: Housing: Investment from $138.2bn to $134.8bn; and
Restatement of Loans to Households: Other from $10.1 bn to $18.0 bn

The reclassification is for statistical reporting purposes only and has no impact on customers, the security and serviceability arrangements for these loans or on CBA's regulatory capital, risk appetite, risk-weighted assets or statutory financial statements.

The reclassification has minimal impact on CBA's reported volumes relative to APRA's industry benchmark for investor mortgage growth and limit for new interest-only mortgage lending.
This may go some way to explaining the weird APRA data which came out Friday, compared with the RBA data, which showed a net rise.  Here is the APRA portfolio movements in summary.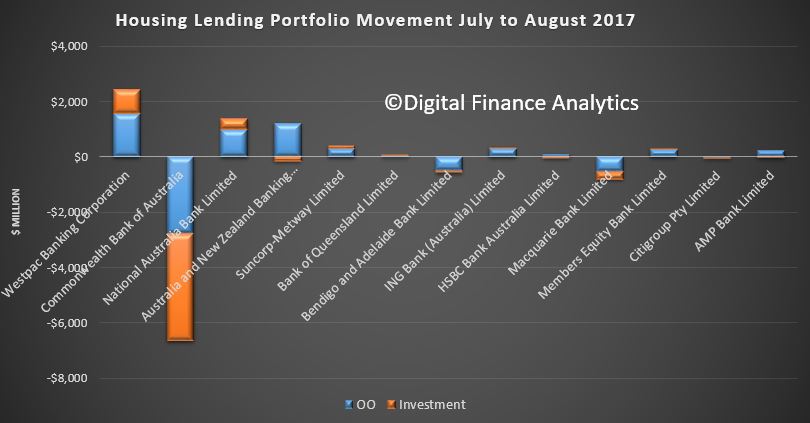 So it means CBA loans were switched from classified for property lending, to secured on property for other purposes.  The APRA guidance letter from March 2016 says:
In particular, non-housing loans that are secured by residential property mortgages should not be reported under item5.1.1.1 or 5.1.1.2, but reported under the relevant loan item elsewhere in ARF 320.0.
At very least this switching of loans is unhelpful when trying to understand the trajectory of home lending, including the $58 billion of loans reclassified according to the RBA.
Not having a trusty compass makes policy setting difficult – the recent media reports of macro-prudential biting may be overdone as a result. More reason to think the RBA may hike rates sooner.
Reclassification also masks loan portfolio growth, and also the RBA only reports the value of loans switched between owner occupied and investors, not switched away to non-property purposes.  More fog around the numbers!