Buried in the CBA results presentation today was a series of charts which shows just how far digital has come.  Just as predicted in our Quiet Revolution Report.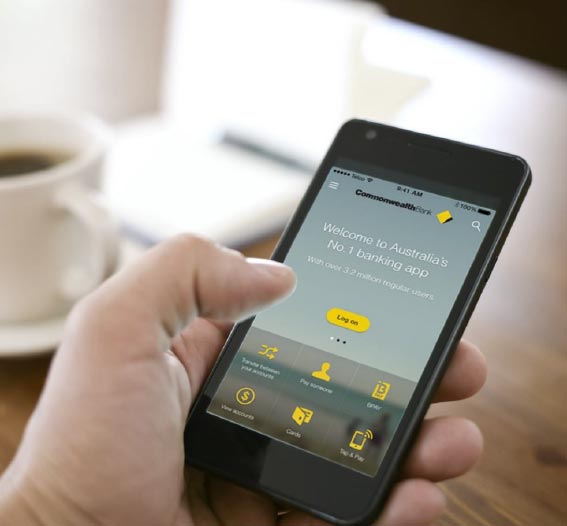 Yet, as banks focus on more younger, digital users, they see a decline in satisfaction from older, less digitally aligned households. See the change in Main Financial Institution (MFI) by age bands.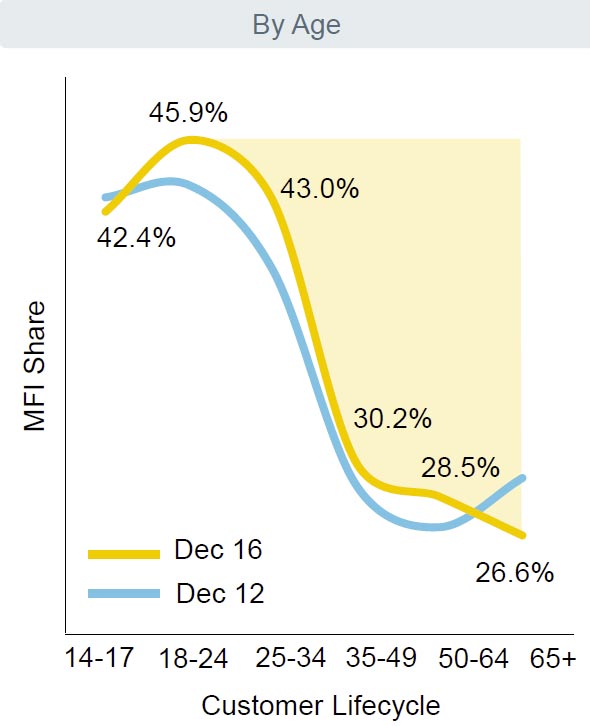 … and relative needs met by age.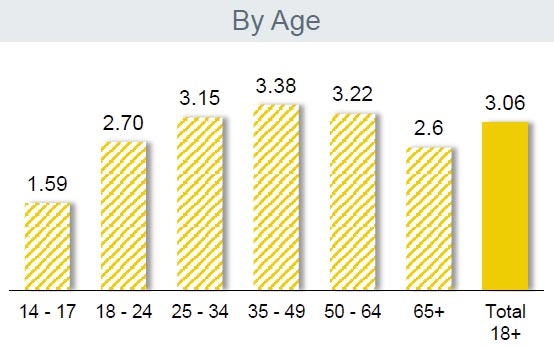 Yet transaction migration is well underway. CBA showed the fall in branch deposits and withdrawals…

… and ATM transactions as cash becomes less critical compared with electronic transactions.

On the other hand, point of sale transactions have risen strongly …

… as well as internet transactions.

This is the killer slide – app use, cardless cash and tap and pay volumes are rising fast. Mobile first is here.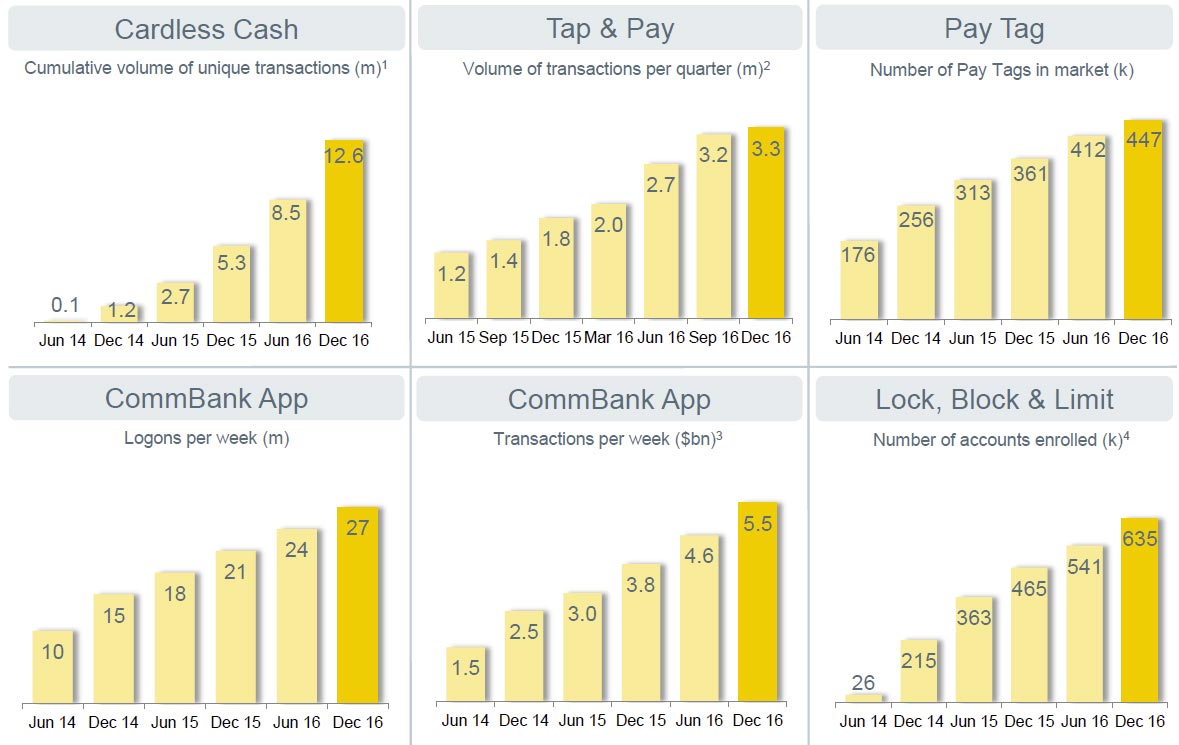 Yet they also reported an increase in sales from smaller but reconfigured branches, with home lending applications up 13%, and reducing broker originated volumes, and a 10x increase in branch leads and 95% contact rates leading to 3x higher conversion rates.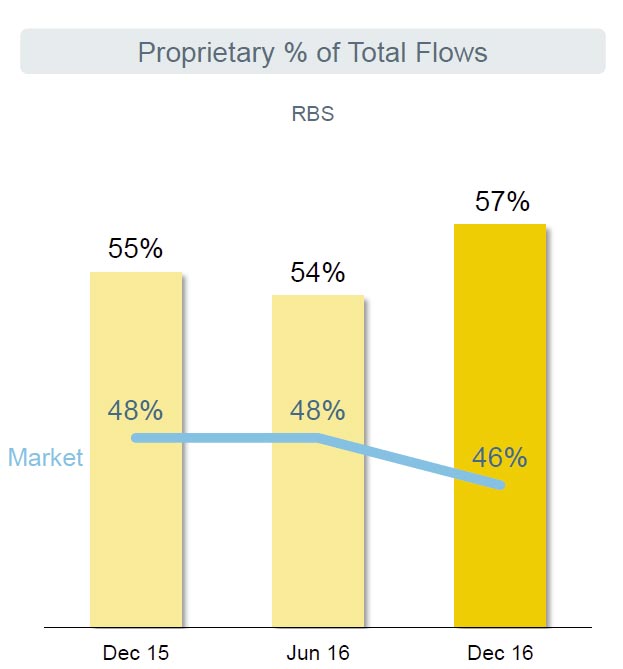 The new branch is smaller, more tech, and focuses on customer relationships.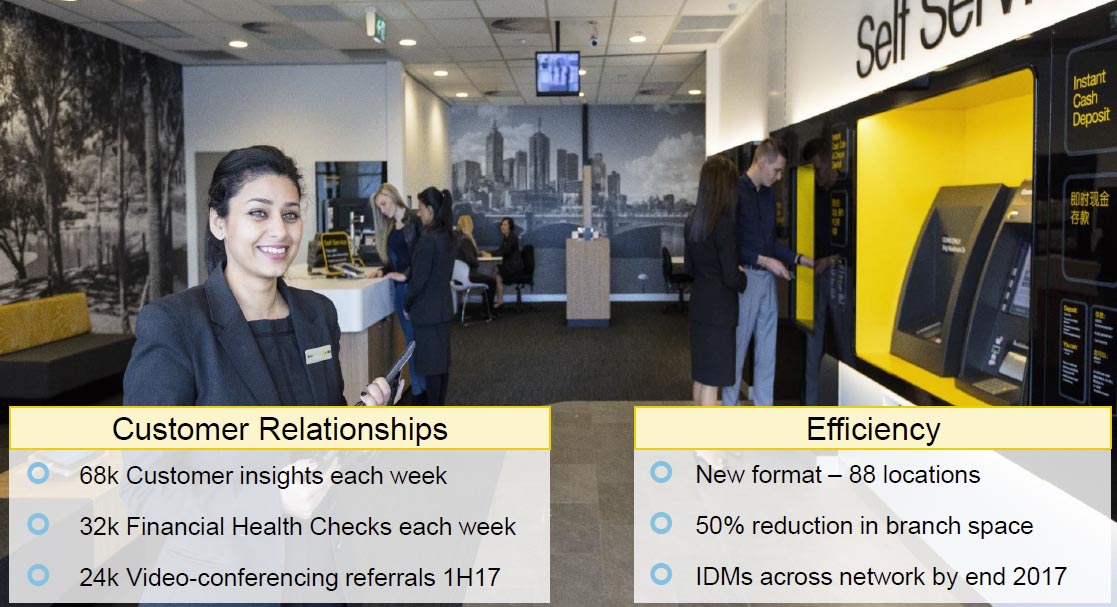 But transformation of banking distribution has profound consequences, in terms of economics, profitability and customer satisfaction, and there is no doubt that digital will trump branch (just watch kids with their digital devices and how naturally they use them). It just depends on how long it takes.