Two years after launching its online mortgage broking platform, HashChing says it is shaking up the home loans industry once again with a new GroupBuy solution. They claim the potential savings are huge by flipping the usual power dynamic of a bank and borrower. Customers join a group with similar lending requirements (such as refinancing an existing home loan), and participating banks and lenders bid against each other to win that group's combined home loan portfolio.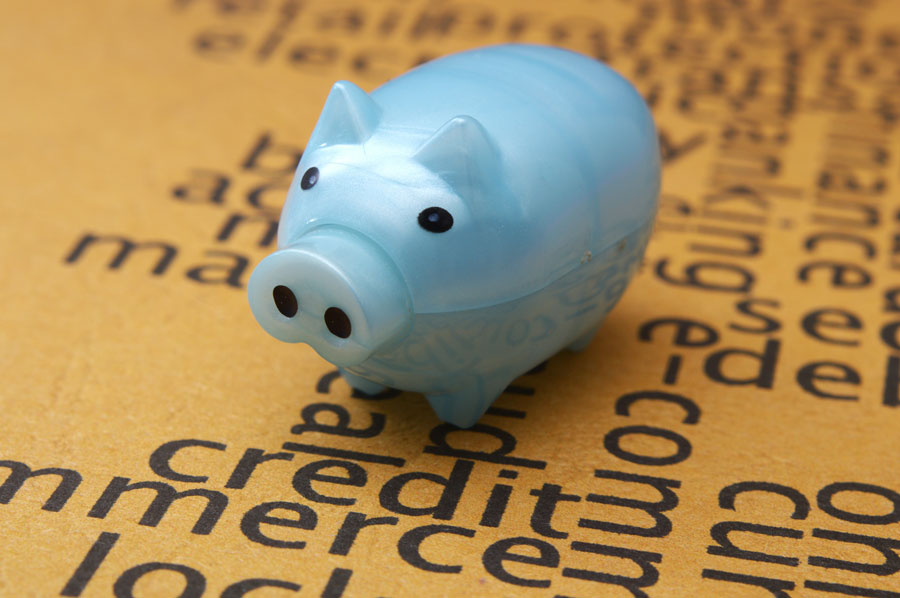 With Australians paying an average 4.55 per cent discounted variable rate on owner-occupied properties, HashChing CEO Mandeep Sodhi said customers could stand to save at least $80,000 off their mortgages by refinancing through GroupBuy.

"We expect lenders to match or beat the interest rates that are currently being offered through HashChing partner mortgage brokers, which currently start from 3.59 per cent. Based on an average loan size of $500,000, borrowers can stand to save a significant amount of money.

"HashChing GroupBuy is a revolutionary and exciting new way for borrowers to tap into the collective bargaining power of a group, enabling them to get a better interest rate on their existing home loan using an online wizard that takes less than 10 minutes to complete, provided you have your paperwork ready. "For less than 10 minutes of your time, you could potentially save $80,000 over the life of your home loan," said Mandeep Sodhi, CEO of HashChing. Jobs NSW, a government backed initiative that aims to make the NSW economy as competitive as possible, has recognised the innovation behind GroupBuy with a $100,000 funding grant.

GroupBuy is free and simple to use. Borrowers sign up through the dedicated GroupBuy portal on the HashChing website and confirm their interest in a particular campaign. Campaigns group borrowers with similar loan requirements together.

Campaigns will have strict eligibility criteria, such as refinance of owner-occupied properties only with a minimum borrowing of $500,000 per applicant and a minimum credit score.

Once each campaign is full, HashChing's panel of lenders bid for the group of loans, giving the borrowers access to a range of low and below market offers. Borrowers are able to select the most appealing loan offer, and the chosen lender then gets in touch with each borrower separately to finalise the home loan.

Borrowers who drop out of the campaign at any point will be connected with a local partner broker, who can provide them with a personalised service for negotiating a better home loan rate at no cost.

HashChing will also use key learnings from the rollout of GroupBuy to create a deeper understanding of customer usage patterns – the end goal being to connect customers with brokers at the precise moment they need assistance, with enough information captured for broker to have a meaningful conversation. HashChing will initially conduct a GroupBuy Pilot for six weeks with four lender partners – Gateway Credit Union, Pepper Money, Switzer and MortgageEzy – and offer campaigns to consumers looking to refinance their home. Upon completion of the pilot HashChing will increase the participating lenders and consumer campaigns.

Gateway CEO, Paul Thomas, highlighted the synergy between the two organisations as a key driver for the partnership. "Partnering with fintechs such as HashChing is all about helping to create a more dynamic, innovative and competitive industry. Taking part in this group buying initiative is exciting because it allows us to help pioneer a unique customer experience. It's the perfect way for us to further strengthen our commitment to fintech partnerships and differentiate from the big banks, while showcasing our benefits as a customer owned bank that always looks to empower the customer," said Mr Thomas.

Aaron Milburn, Pepper Money's director of sales & distribution, said: "Pepper Money is always looking for ways to maximise a customer's access to finance. That's why we partner with a variety of introducers, such as HashChing, who are using innovative methods like GroupBuy to increase a customer's finance options."

Peter James, CEO of Mortgage Ezy, said: "Mortgage Ezy is thrilled to partner with HashChing as a strong advocate for brokers. As one of the last truly independent non-banks in Australia, we relish the opportunity to continue to give the banks a run for their money."

Marty Switzer, CEO of Switzer GroupBuy, said: "Mortgage stress is a stark reality for one in four mortgaged households, and there's a strong likelihood of rates rising even further. A simple increase of half a per cent would boost the number of mortgage stressed households to a whopping one in three. As an industry, we need to be looking at ways we can relieve the financial pressure on over-stretched households. HashChing has taken this challenge by the horns with its innovative GroupBuy product, and I'm excited to be a part of it.

Since launching in August 2015, HashChing has received more than $10 billion worth of home loan applications, helped upwards of 18,000 customers find a better deal on their home loan, and boasts an expansive network of more than 600 verified brokers. "We are very pleased to be working with a dedicated group of lenders given the current discontent consumers feel towards the major lenders, especially during continual periods of out of cycle rate changes," said Mr Sodhi. "For too long now, mortgage borrowers have felt powerless against the big four banks and other major financial institutions, who continue to hike up interest rates against a climate of high household debt and stagnate wage growth.

"HashChing GroupBuy puts the power back in their hands by having banks and lenders come to them and try to win their business. We believe this will be an incredibly satisfying and empowering experience, and we're looking forward to making this publicly available in the near future.