The latest edition of our flagship report "The Property Imperative" is now available. The seventh edition updates the current state of the market by looking at the activities of different household groups using our recent primary research, blogs and other available data.
In this edition, we look at household debt servicing ratios, a critical indicator of potential mortgage stress in a low income growth environment.
We also examine the latest dynamics in the property investment sector and discuss the future of commissions in financial services. We also focus on the impact of "The Bank of Mum and Dad" on first time buyers.
In summary, the rate of mortgage loan growth is slowing, but the overall level of household debt continues to rise and investment loans are back in favour.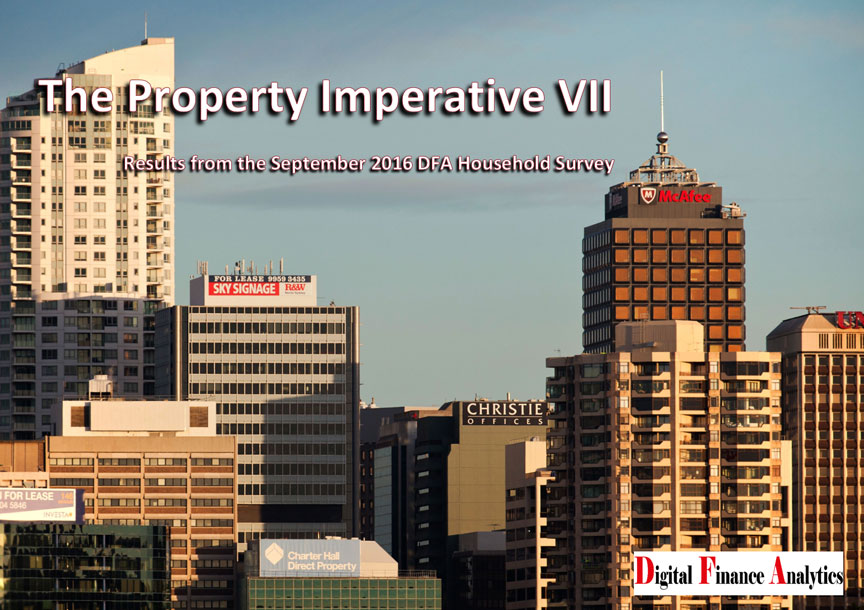 Request the free report [49 pages] using the form below. You should get confirmation your message was sent immediately and you will receive an email with the report attached after a short delay.
Note this will NOT automatically send you our ongoing research updates, for that register here.