An important report from the Special Rapporteur to the UN Human Rights Council highlights the "financialization of housing" and its impact on human rights. If you want to understand the rise in property investment in Australia, and the problem of housing affordability, read this! Sydney and Melbourne are "Hedge Cities".  You cannot fix housing affordability without addressing the investment class.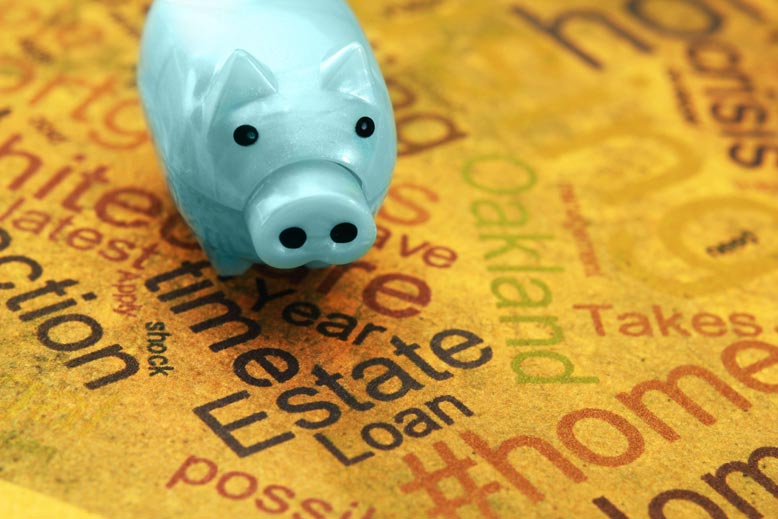 The financialization of housing has its origins in neo-liberalism, the deregulation of housing markets, and structural adjustment programmes imposed by financial institutions and agreed to by States. It is also tied to the internationalization of trade and investment agreements which, as discussed below, make States' housing policies accountable to investors rather than to human rights. The financialization of housing is also the result of significant changes in the way credit was provided for housing and more specifically, of the advent of "mortgage-backed securities".
The amount of money involved in the purchase of housing and real estate is almost impossible to digest. Cushman and Wakefield, an American global real estate services firm engaging in $90 billion worth of real estate sales per year, publishes an annual report entitled "The Great Wall of Money" which includes a calculation of the amount of capital raised each year for trans-border real estate investments. The total in 2015 was a record $443 billion, with residential properties representing the largest single share. The report notes that "cross border flows will continue to transform real estate investment across the globe"
Housing prices in so-called "hedge cities" like Hong Kong, London, Munich, Stockholm, Sydney and Vancouver have all increased by over 50 per cent since 2011, creating vast amounts of increased assets for the wealthy while making housing unaffordable for most households not already invested in the market. Land prices in the 35 largest cities in China have increased almost five-fold in the past decade and prices for urban land in the top 100 cities in China have increased on average by 50 per cent in the past year.
The report examines structural changes that have occurred in recent years whereby massive amounts of global capital have been invested in housing as a commodity, as security for financial instruments that are traded on global markets, and as a means of accumulating wealth. The report assesses the effect of those historic changes on the enjoyment of the right to adequate housing and outlines an appropriate human rights framework for States to address them. The report reviews the role of domestic and international law in that sphere, and considers the application of principles of business and human rights.

The report concludes with a review of States' policy responses to the financialization of housing and some recommendations for more coherent and effective strategies to ensure that the actions of global financial institutions and actors are consistent with ensuring access to housing for all by 2030. The Special Rapporteur suggests that, as a way forward, States must redefine their relationship with private investors and international financial institutions, and reform the governance of financial markets so that, rather than treating housing as a commodity valued primarily as an asset for the accumulation of wealth they reclaim housing as a social good, and thus ensure the human right to a place to live in security and dignity.

The expanding role and unprecedented dominance of financial markets and corporations in the housing sector is now generally referred to as the "financialization of housing". The term has a number of meanings. In the present report, the "financialization of housing" refers to structural changes in housing and financial markets and global investment whereby housing is treated as a commodity, a means of accumulating wealth and often as security for financial instruments that are traded and sold on global markets. It refers to the way capital investment in housing increasingly disconnects housing from its social function of providing a place to live in security and dignity and hence undermines the realization of housing as a human right. It refers to the way housing and financial markets are oblivious to people and communities, and the role housing plays in their well-being.
Housing and real estate markets have been transformed by corporate finance, including banks, insurance and pension funds, hedge funds, private equity firms and other kinds of financial intermediaries with massive amounts of capital and excess liquidity. The global financial system has grown exponentially and now far outstrips the so-called real "productive" economy in terms of sheer volumes of wealth, with housing accounting for much of that growth.
Housing and commercial real estate have become the "commodity of choice" for corporate finance and the pace at which financial corporations and funds are taking over housing and real estate in many cities is staggering. The value of global real estate is about US$ 217 trillion, nearly 60 per cent of the value of all global assets, with residential real estate comprising 75 per cent of the total.  In the course of one year, from mid-2013 to mid-2014, corporate buying of larger properties in the top 100 recipient global cities rose from US$ 600 billion to US$ 1 trillion.3 Housing is at the centre of an historic structural transformation in global investment and the economies of the industrialized world with profound consequences for those in need of adequate housing.
In "hedge cities", prime destinations for global capital seeking safe havens for investments, housing prices have increased to levels that most residents cannot afford, creating huge increases in wealth for property owners in prime locations while excluding moderate- and low-income households from access to homeownership or rentals due to unaffordability. Those households are pushed to peri-urban areas with scant employment and services.
Elsewhere, financialization is linked to expanded credit and debt taken on by individual households made vulnerable to predatory lending practices and the volatility of markets, the result of which is unprecedented housing precarity. Financialized housing markets have caused displacement and evictions at an unparalleled scale: in the United States of America over the course of 5 years, over 13 million foreclosures resulted in more than 9 million households being evicted. In Spain, more than half a million foreclosures between 2008 and 2013 resulted in over 300,000 evictions. There were almost 1 million foreclosures between 2009 and 2012 in Hungary.
In many countries in the global South, where the majority of households are unlikely to have access to formal credit, the impact of financialization is experienced differently, but with a common theme — the subversion of housing and land as social goods in favour of their value as commodities for the accumulation of wealth, resulting in widespread evictions and displacement. Informal settlements are frequently replaced by luxury residential and high-end commercial real estate.
While much has been written about the financialization of housing, it has not often been considered from the standpoint of human rights. Decision-making and assessment of policies relating to housing and finance are devoid of reference to housing as a human right. Issues related to business and human rights have received some attention in recent years. However, the housing and real estate sector — the largest business sector with many of the most serious impacts on human rights — appears to have been mostly ignored.
A report on the topic is timely as States embark on the implementation of the Sustainable Development Goals. If the commitment in target 11.1 to ensure access for all to adequate, safe and affordable housing and basic services is to be achieved by 2030, it is essential to consider the role of international finance and financial actors in housing systems. That will help to identify and address more effectively patterns of systemic exclusion, to ensure more meaningful human rights accountability for issues of displacement, evictions, demolitions and homelessness, and the engagement of all relevant actors in the realization of the right to adequate housing.
 Constructing human rights accountability within a complex financial system to which Governments are themselves accountable, involving trillions of dollars in assets, may seem a daunting task. However, the global community cannot afford to be cowered by the complexity of financialization.8 The present report aims to cut through some of the complexity and opaqueness of finance in housing to expose the central relevance and necessity of the human rights paradigm at multiple levels, from the international to the local.
The report builds on important work undertaken by the previous Special Rapporteur on the right to housing. In her 2012 report on the impact of finance policies on the right to housing of those living in poverty (A/67/286), she warned of emerging trends towards the financialization of housing encouraged by States' abandonment of social housing programmes and increased reliance on private market solutions. She documented attempts by States to rely on the private market and homeownership, which increases inequality and fails to address the housing needs of low-income and marginalized groups. More fundamentally, she called for a paradigm shift through which housing would once again be recognized as a fundamental human right rather than as a commodity. The present report takes up that challenge.