The latest and updated edition of our flagship report "The Property Imperative" is now available on request with data to mid October 2017.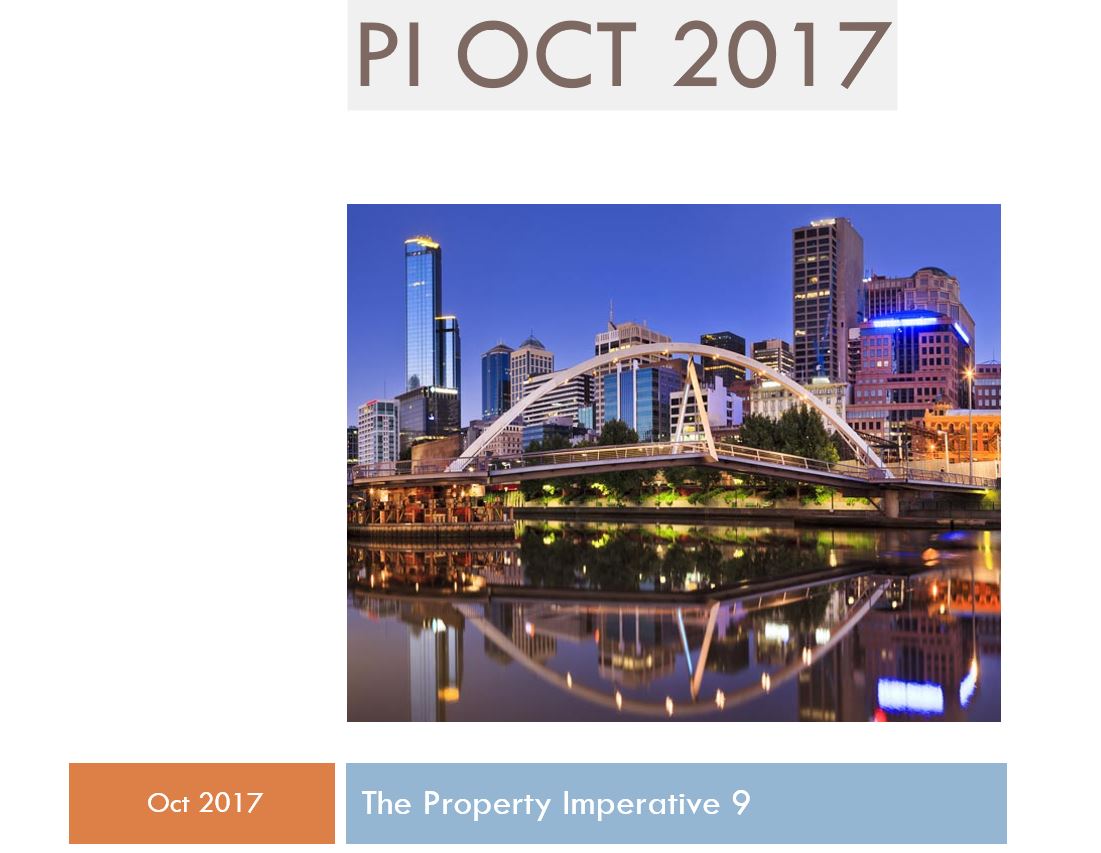 This Property Imperative Report is a distillation of our research into the finance and property market, using data from our household surveys and other public data. Whilst we provide weekly updates via our blog, twice a year we publish this report. This is volume 9. It offers, in one place, a unique summary of the finance and property markets, from a household perspective.
Residential property, and the mortgage industry is currently under the microscope, as never before. Around two thirds of all households have interests in residential property, and about half of these have mortgages. More households are excluded completely and are forced to rent, or live with family or friends.
We believe we are at a significant inflection point and the market risks are rising. Many recent studies appear to support this view. There are a number of concerning trends. While household incomes are flat in real terms, the size of the average mortgage has grown significantly in the past few year, thanks to rising home prices (in some states), changed lending standards, and consumer appetite for debt. In fact, consumer debt has never been higher in Australia. As a result, households are getting loans later, holding mortgages for longer, even in to retirement, so household finances are being severely impacted, and more recent changes in underwriting standards are making finance less available to many.
Property Investors still make up a significant share of total borrowing, and experience around the world shows it is these households who are more fickle in a downturn. Many use interest only loans, which create risks downstream, and regulators have recently been applying pressure to lenders to curtail their growth.

Mortgage rates are now higher for Investors and those holding Interest Only loans, while low-risk customers with a Principal and Interest loan should be able to find some amazingly low rates. While mortgage underwriting standards are now tighter, there is an overhang of existing loans which would now fall outside existing underwriting standards. Interest Only loans are especially at risk, not least because rental incomes are being compressed.
We hold the view that home prices are set to ease in coming months, as already foreshadowed in Sydney. We think mortgage rates are more likely to rise than fall as we move on into 2018.
Finally, lenders have been able to repair their margins, under the umbrella of supervisory intervention, and their back book repricing has created a war chest to fund attractor offers.
We will continue to track market developments in our weekly Property Imperative weekly video blogs, and publish a further consolidated update in about six months' time.
Here is the table of contents.
1 EXECUTIVE SUMMARY
 2 TABLE OF CONTENTS
 3. OUR RESEARCH APPROACH
 4. THE DFA SEGMENTATION MODEL
 3 PROFILING THE PROPERTY MARKET
 3.1 Current Property Prices
 4 MORTGAGE LENDING TRENDS
 4.1 Total Housing Credit Is Up
 4.2 ADI Lending Trends Are Suspect
 4.3 Housing Finance Flows
 4.4 The Rise of the Bank of Mum and Dad
 5 HOUSEHOLD FINANCES AND RISKS
 5.1 RBA Financial Stability at Risk
 5.2 IMF Warnings On Growth and Debt
 5.3 Household Ratios Under Pressure
 5.4 Housing Occupancy Costs Are High
 5.5 Households Are Spending More On Basics
 5.6 Savings Are Shrinking
 5.7 DFA Mortgage Stress Rises Again
 5.8 Top Ten Stressed Post Codes
 5.9 More Households Have No Equity
 5.10 Greater Risks from Interest Only Loans
 5.11 The Consumption Crunch
 5.12 A Fall in Household Financial Security
 5.13 Mortgage Rates Will Rise – Sometime
 5.14 Defaults Are Down a Little, But Risks Remain
 5.15 Observations
 6 HOUSEHOLDS' DEMAND FOR PROPERTY
 6.1 Property Active and Inactive Households
 6.2 Cross Segment Comparisons
 6.3 Property Investors
 6.4 How Many Properties Do Investors Have?
 6.5 SMSF Property Investors
 6.6 First Time Buyers.
 6.7 Up Traders and Down Traders
 6.8 Auction Clearances Remain Quite Strong
 7 MORTGAGE UNDERWRITING STANDARDS
 7.1 ASIC Looks at Interest Only Loans
 7.2 APRA Lifts Capital
 7.3 APRA Lifts Underwriting Standards
 7.4 APRA to Regulate Non-Bank Lenders
 7.5 APRA Delays Mortgage Reporting Standards
 7.6 The Impact On Interest Only Loans
 7.7 Standards Are Tighter Now
 7.8 Risks Are Increasing; Standards Still Too Lose
 8 MORTGAGE PRICING
 8.1 It Pays to Haggle
 9 FINAL OBSERVATIONS
 10 ABOUT DFA
 11 COPYRIGHT AND TERMS OF USE
Request the free report [72 pages] using the form below. You should get confirmation your message was sent immediately and you will receive an email with the report attached after a short delay.
Note this will NOT automatically send you our ongoing research updates, for that register here.